Free pick-up included
Instant booking: get your confirmation immediately after booking
---
About
Let yourself unwind from the stresses of city life by immersing yourself in our tranquil organic farm and enjoy cooking course in Thai-style pavilions.Grandma's Home Cooking School is located in a small charming Saraphi District village.
Start your morning by visiting local market; our instructors will introduce the basic ingredients used in Thai cuisine and how to select them. In our organic farm, you will learn more about Thai herbs and vegetables. Not only picking up some fresh ingredients by yourself, but also experience how to harvest mushrooms, collect chicken eggs and enjoy a farming-life experience.
Our cooking course offers famous Thai dishes such as Tom Yam (Hot and Sour Soup), Kang Kew Waan (Green Curry), Pad Thai (Stir Fried Rice Noodles), Gang Massaman (Massaman Curry), etc. Select one refreshment and one dish from our fives categories; appetizer, stir fry, soup, curry, and dessert. Our experienced instructors will demonstrate techniques step by step first and then it's your turn to cook your selected dishes.
Book with us and discover new experiences of cooking course at Grandma's Home Cooking School.
---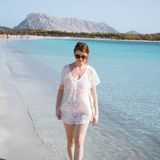 Expert Tips
by Nika Pensek

Travel Blogger at andshexplores.com
"
The complete experience of a cooking class in a relaxed atmosphere.
"
What I liked: Loved the chef who was very insightful and provided answers to all my stupid and non-stupid questions. The facilities are new and have a superb garden where the main ingredients are picked before starting cooking.
What to know: As a vegan I was taken well cared of, since the chef paid special attention on the ingredients. The location is a 10 min drive from outside of Chiang Mai.
Good for: People who want to have the complete package and not just a crash course about Pad Thai.
How to get there: Pick up and drop off is offered by the cooking school
---
Included Highlights
All ingredients
Visit organic garden
---
Schedule
3:30-4:00 pm: Pick-up from your hotel (Please wait at the Lobby)
4:30 pm: Arrival at Grandma's Home Cooking School where refreshing drinks and welcome snacks are waiting for you.
4:45 pm: Our instructors will guide you our organic farm while explaining Thai herbs and vegetables. Enjoy collecting eggs and some fresh ingredients.
5:10 pm: Curry paste session
5:40 pm: Soup session with tasting
6:15 pm: Stir-fry, curry, and desert session with tasting
7:45 pm: Leave the cooking school to your hotel
---
If you are interested in Morning Class please click here
Soup (Select 1)
Hot and Sour Soup (Tom Yam) or Coconut Soup (Tom Kha)
Stir Fry
Thai Stir-Fried Rice Noodle (Pad Thai)
Curry (Select1)
Green Curry and Red Curry
Dessert
Special Menu (Select 1)
If you are interested in Cooking Class with Organic Farm Tour please click here
---
Additional Information
Pickup Option
Pick-up and drop-off service is within 5 km. radius of city center. Please wait at the lobby. We will pick you up around 8:30 - 9:00. Please write the name of your hotel in the booking page.
---
Confirmation
Book now and receive your confirmation instantly. Please present your booking reference number at the cooking school.
Cancellation
Full refund will be issued for cancellation made at least 24 hours prior to the activity