---
About
Thai Cooking Academy has recently opened its Phuket branch where you can participate in one of our world famous cooking classes. Learn how to cook Authentic Thai Cuisine with experienced chefs who will take you step-by-step through each recipe. Enjoy a tour around the local market where we will show you popular Thai ingredients and there substitutes. When the cooking is all over you can sit and enjoy all of your hard work in our scenic dining area.
---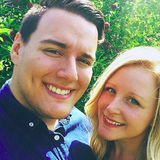 Expert Tips
by Max & MJ

Instagrammers & Travel Bloggers @thestorytellersmtl.com
"
An unforgettable experience that immerses us into the richness of Thai cuisine.
"
What I liked: Visiting a traditional market and the explanation of the different ingredients (fruits, vegetables, spices and seasonings) that are important in Thai cuisine were really helpful and interesting. You'll also learn how to make your own cream and coconut milk, two key elements of this type of cuisine. All dishes are simple and quick to make and above all, so tasty! We loved learning how to cook in the beautiful open area of the school, thanks to the good advice of our teachers, Kristin and Newle.
What to know: The full day experience really allows a complete immersion in authentic Thai cuisine. You will prepare two 5-course meals services for a total of 10 meals (all food can be brought back with you, allowing you to have leftovers for the rest of your trip). At the end of the class, you'll also have access to all 30 recipes, so you'll be able to prepare a real Thai feast for your friends when you're back home.
Good for: All food lovers who are looking for colorful, varied and delicious flavors should try this rich and varied gastronomic experience.
How to get there: A free pick-up is available for you
---
Included Highlights
Air-conditioned classroom
All ingredients
Choose your own menu
Kathu waterfall visit
Market tour
Vegetarian option applicable
---
Schedule
8:00-8:30am: Pickup service from your Hotel (Please indicate the hotel address on the booking page)
9:00 am: Market tour
9:30 am: Cooking Class session
12:00 pm: Lunch
1:00 pm: Waterfall visit (Subject due to weather conditions)
2:30 pm: Cooking Class session
5:00 pm: Dinner
5:30 pm: Return to Hotel
*Your cooking host will inform you about the pick up time post booking*
---
Please choose TWO dish per category below and indicate your 10 choices on the booking details page:
Soup/Salad
Tom Kha Kai
Tom Yum Kung
Spicy Chicken Salad
Som Tam Glass
Appetizer/Noodles
Pad Thai
Fish Cakes
Pineapple Fried Rice
Fried Spring Rolles
Pad See Ew
Chicken Satay
Stir Fry
Chicken with cashews
Minced chicken with basil
Stir Fried Morning Glories
Mixed Stir Fried Veggies in Oyster Sauce
Black Pepper Beef
Sweet & Sour Chicken
Curry
Panaeng Curry
Green Curry
Massaman Curry
Red Curry
Khao Soi Curry
Yellow Curry
Dessert
Deep Fried Bananas
Mango Sticky Rice
Bananas in Coconut Milk
---
Additional Information
Pickup Option
FREE transportation is provided for Patong, Kathu, Kata, Kamala, and Phuket Town. FREE pick up and drop off provided for 3 or more guests from anywhere on Phuket Island. For 1-2 students outside of our complimentary serviced area, an additional fee of 300 Baht/pax will apply.
---
Confirmation
You will receive the confirmation of your booking's availability within 24 hours. Once confirmed, please present your booking reference number at the cooking school.
Cancellation
Full refund will be issued for cancellation made at least 48 hours prior to the activity