Athens: The Heart of Ancient Greece
Are you searching to find some of the best Athens has to offer? As the capital and largest city of Greece,  there is no shortage of things to do in Athens. From 5th-century landmarks to rolling hills dotted with ancient temples and citadels, to breathtaking ancient sculptures and intricate jewelry, there is so much for visitors to explore and do. However, here are a few things you should not miss when in Athens.
Don't worry, we have covered all the to-dos within a few days of adventuring.
This guide will help you make the most of your travels to discover the top best things to do in Athens. From the best tourist to local attractions with specific guide information, you will have a better understanding of how to navigate your way through the city.
Here are Top Fun Things to Do in Athens:
1. 
Tour Amazing Architectural Wonders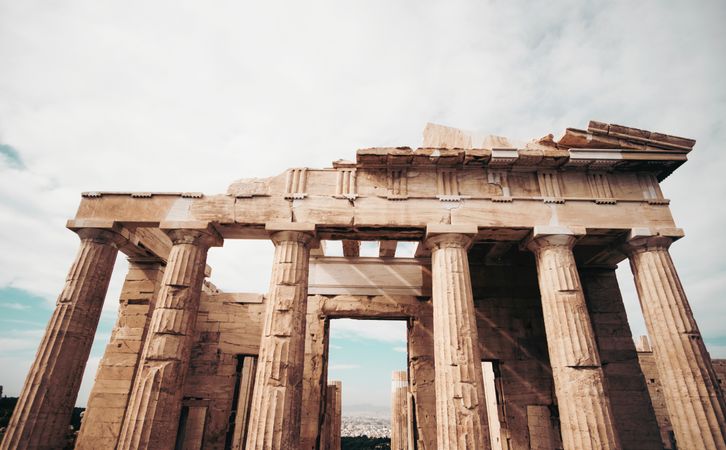 It's still standing!
If you are considering a trip to Athens, it won't be done properly without a trip to famous sites such as the Acropolis and Parthenon of Athens. The Acropolis is situated upon a rocky terrain above the city of Athens. Containing remains to a few ancient structures and historical markings, it is a citadel housing the infamous Parthenon. Acropolis means the highest point in the Greek language. It was known before as Cecropia, in ancient times. Cecropia was the first mythical serpent-man and legendary Athenian king in Greece.
As a former temple of the Acropolis in Athens, the Parthenon was dedicated to the Greek goddess Athena, patron to Athenians. It once housed the long lost Athena Parthenos, a large gold and ivory statue of Athena, a renown and amazing achievement in Ancient Greece sculptures. Until the 5th century AD, it stood in the Parthenon until it was removed by the Romans.
To Do: Be sure to visit the remains of the Parthenon and Acropolis, its neighboring historical sites as well as The National Archaeological Museum. What better way is there to learn about Ancient Greece than to relive it?
2. 
Take a Cooking Class to Learn How to Make Lots of Popular Dishes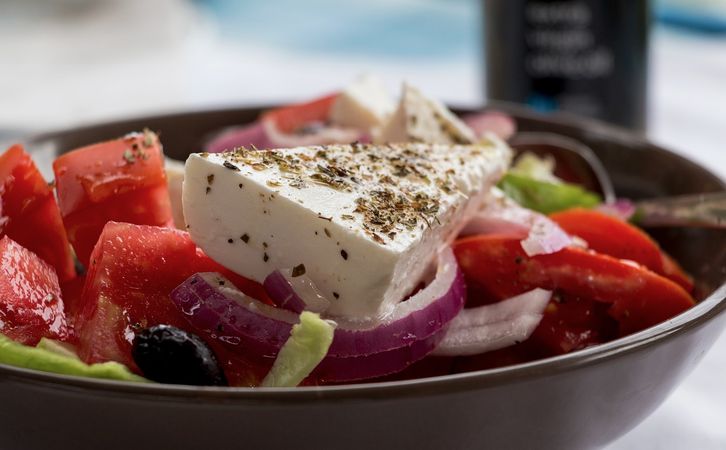 Craft an ultimate culinary experience
Sometimes people can think of fresh Greek and Mediterranean cuisine as going downtown to your local chain cafe or bakery. But to Athens, that is only a fraction of your choices. Among the expansive plains of Greece you will appetize your taste buds beyond local Gyros or Horiatikis (traditional greek salads). You are in Athens, Greece, a home to Taramasalata, olives, Moussakas, and so much more! Taking a cooking class to learn how to make the most authentic dishes Athens has to offer is a must.
Cooking in Athens is a great way to bond with your group for a culinary adventure. Sometimes the best way to learn more about a food culture can be done by taking a cooking class.
3. 
Stroll Through the Athens National Garden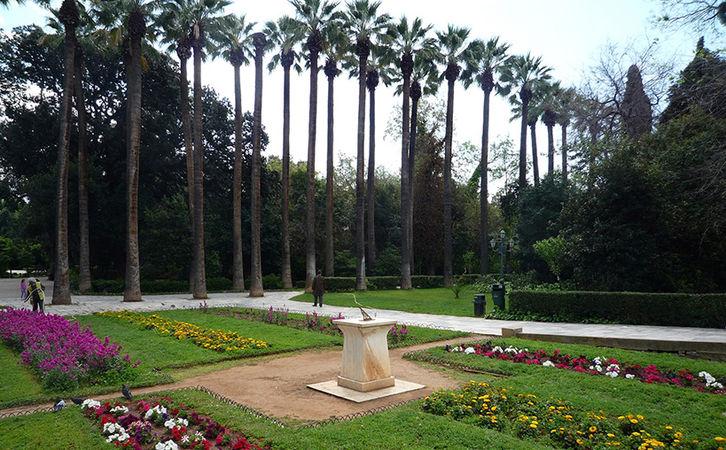 Take a break and relax in nature!
From grandiose fields of sharply tripped hedges and floral paths to sandstone temples and columns, Athens National Garden is a wonderful treasure to visit on your trip not to be missed. Opened from dawn to dusk, you can start a day on your trip with a walk or run through the plains of this picturesque world. From thousands of trees and bushes, to hundreds of plant species making up its 38 acres, this is not your average public park.
Celebrating ancient greece from featured sundials to Lord Byron and the Zappeion Hall nearby, this is also a great alternative to adventuring outside while near the city's center spaces. 
4. 
Heal in Lake Vouliagmeni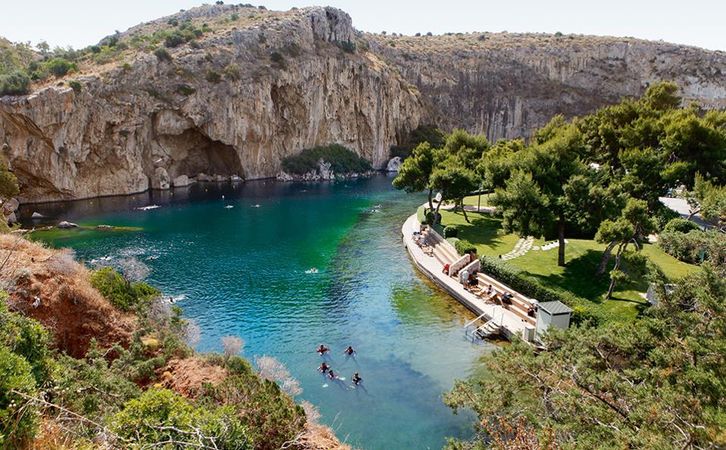 Enjoy the Surroundings
Take it easy after touring the city and ancient fields of Athens through relaxing in the therapeutic waters of Lake Vouliagmeni. About a half an hour from Athens, enjoy neighboring beaches and restaurants around the lake. With beautiful surroundings all around, take a dip and wander in the warm healing waters of this lake.
Fun Fact: It is also known to contain various mineral and healing properties for conditions such as eczema and arthritis. 
5. Visit where Athenian life flourishes, at Syntagma Square
The Most Famous Square of Athens
Dating back to modern history as the meeting point where political parties gave rallies, Syntagma Square is Athens' large and centre point of the modern city. Around its large open square are varieties of shops and restaurants locals and visitors relax at alike. Because the Greek Parliament makes up a part of the square, protests often begin or end in front of it. At its center resides a large and layered fountain with the beautiful Syntagma Metro station not too far away. During the holiday seasons, this square gets very festive, with decorative lights all around locals would know the center's second purpose as a winter wonderland.
To Do: Not only is this location a must for you and your group to start your day, but also to get a bite to eat while learning about historical to modern Athenian practices at a center of the capital city.
6. 
Inspire in awe at The Temple of Hephaestus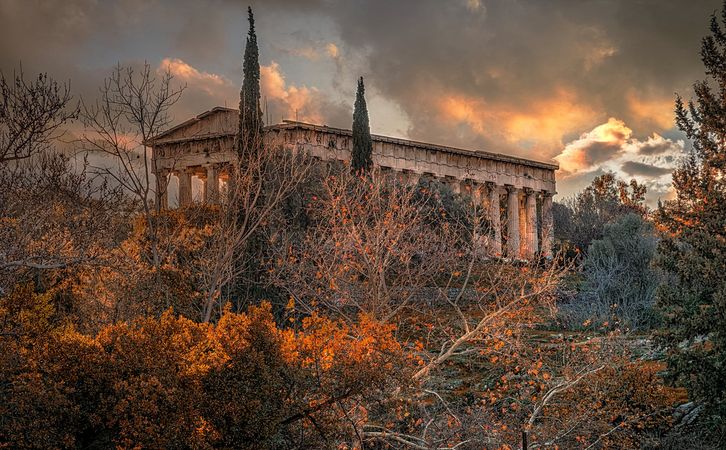 Who ever said forging was not beautiful?
Even the Temples of Olympian Zeus, Athena, and Athena Nike are not as in peak condition as this one. Dedicated to the god of fire, forges, metalworking, and sculpture, The Temple of Hephaestus remains as the most intact and well-preserved of its Greek neighbors. Located at the northwest side of the Agora and above the hill of Agoraios Kolonos, the temple is made entirely of marble from Mt. Penteli nearby, except the bottom. We recommend this specific stop on your trip to Athens because of its timeless and impeccable design among other ancient sites.
To Do: Plan ahead when it comes to touring Ancient Athens, as some programs do not include this temple and the Parthenon together. We recommend packages such as at Athens Walking Tours, Private Best Day Tours, and Best Travel.
7. 
Satisfy Your Sweet Tooth at a Bakery or Cafe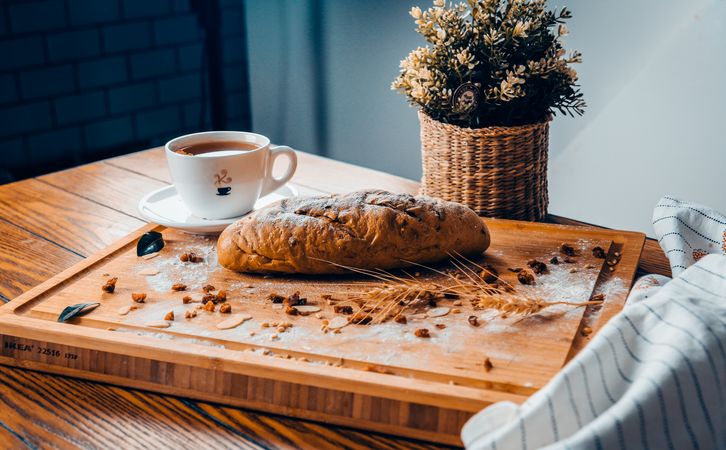 Feeling a little hungry?
Check out one of Athens cafes featuring Greek yogurt. Most cafes are inexpensive and vegetarian-friendly, like Fresko Yogurt Bar Acropoli or Stani. Feast your taste buds on some of the most authentic variations of ice cream, gelato, and profiteroles as well. Consider some of Athens sweet spots such as Fullspoon or Fresko as you make your way through Athens. Local and tourists alike set a day to eat breakfast at a go-to bakery or cafe. It will start your day in Athens like no other.
Interested in learning how to bake like an authentic Athens baker yourself? Sign up for a baking class to become a better foodie and chef, starting in Athens.
8. Explore a Market in Central Athens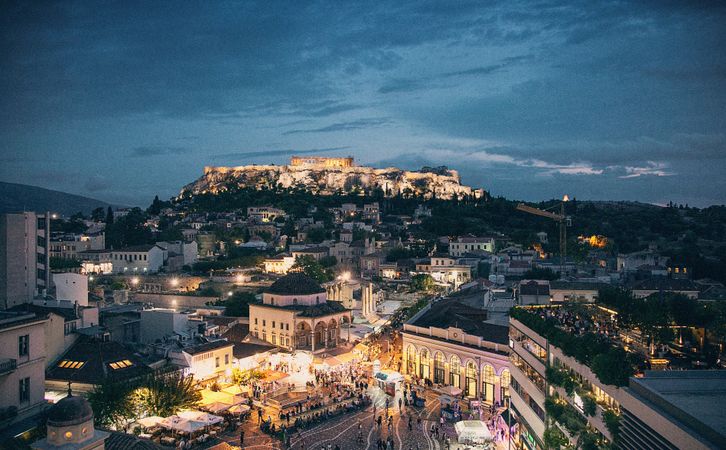 A Market unlike others!
From the Monastiraki and Piraeus Flea market filled with all kinds of souvenirs and unique trinkets to discovering hidden gem meats, seafood and produce at the Athens Central Market, there is so much to explore.
Whether on a shopping spree for groceries or looking out to buy collectables and gifts, there will always be a little something of Athens here to bring back home.
With arrays of Athen instruments, postcards, and local products, you will not want to miss a visit to an Athenian Market.
9. 
Spot a Sunrise at Mount Lycabettus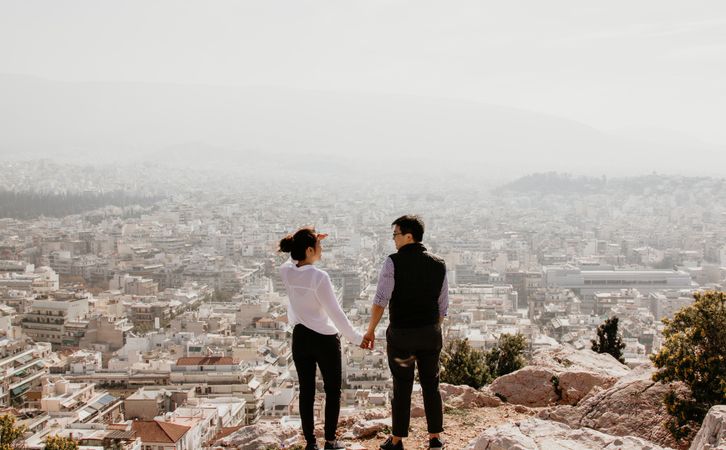 Must-see, must-try!
Revisit the amazing view of Athens from a distant sunset at mount Lycabettus. At the top, take in the entire city. If you need a break from a busy day touring the city, this is a great way to end a day at Athens. Walking to the top is permissible, but 2 euros will get you a train ride on the Funicular Railway. If you did not have the chance to visit the Acropolis or Parthenon of Athens yet, even these ancient sites can be spotted from this mountain's distance.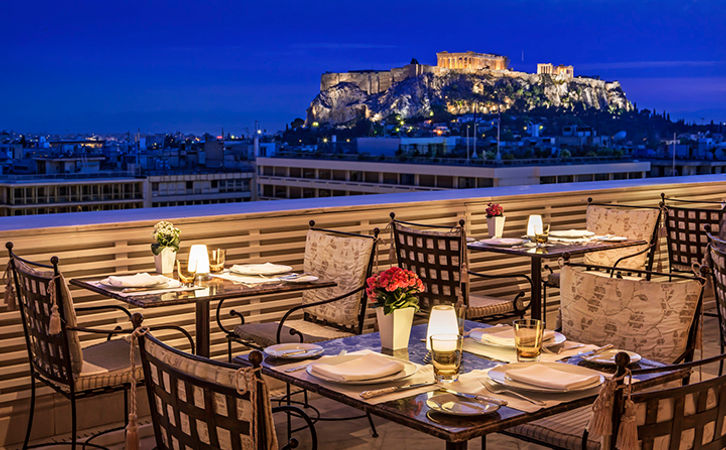 Relax and indulge!
Take a meal out to enjoy some of Athens finest culinary arts in preparations dedicated from sharpness in produced ingredients, to local favorites and more. Consider Greek-Mediterranean at Meliartos, a strong favorite in Athens known for their high quality baking. Or enjoy a Greek dinner overlooking the Acropolis featuring local dining at Dimitris and Savvas of Athens.
There are also restaurants that you can make reservations ahead of time, but are worth more the investment if you take the time choose, as they are more expensive. Local and moderate to inexpensive priced eateries are also have great options to choose from, such as 5F, Scala Vinoteca, and Motakioy. Vegetarian options are available such as at 5F, while others feature local favorites in sandwiches.
These were the Top Things to Do in Athens. We hope this guide will help you find some things to do in Athens that will make your trip memorable.
If you're interested in a cooking class or food experience, be sure to check out everything available on www.cookly.me