Explore the Natural Beauty and City Life of Taipei
Taipei is the capital city of Taiwan, located in the northern part of the island. The city is surrounded by mountains, lakes, and other natural attractions. Taipei has been a popular place to visit due to its city life, nature, food, and culture. If you are looking for some of the best things to do in Taipei, this guide will provide a combination of all that!
If you want to explore outside of the city, the train or bus makes it easy for you to go on a day trip as well! Follow this guide if you are looking for some of the most fun things to do around Taipei. You'd be surprised at some of the natural wonders this city has to offer.
Here are the Fun Things You Must Do in Taipei:
1. 
Get a Midnight Snack at a Night Market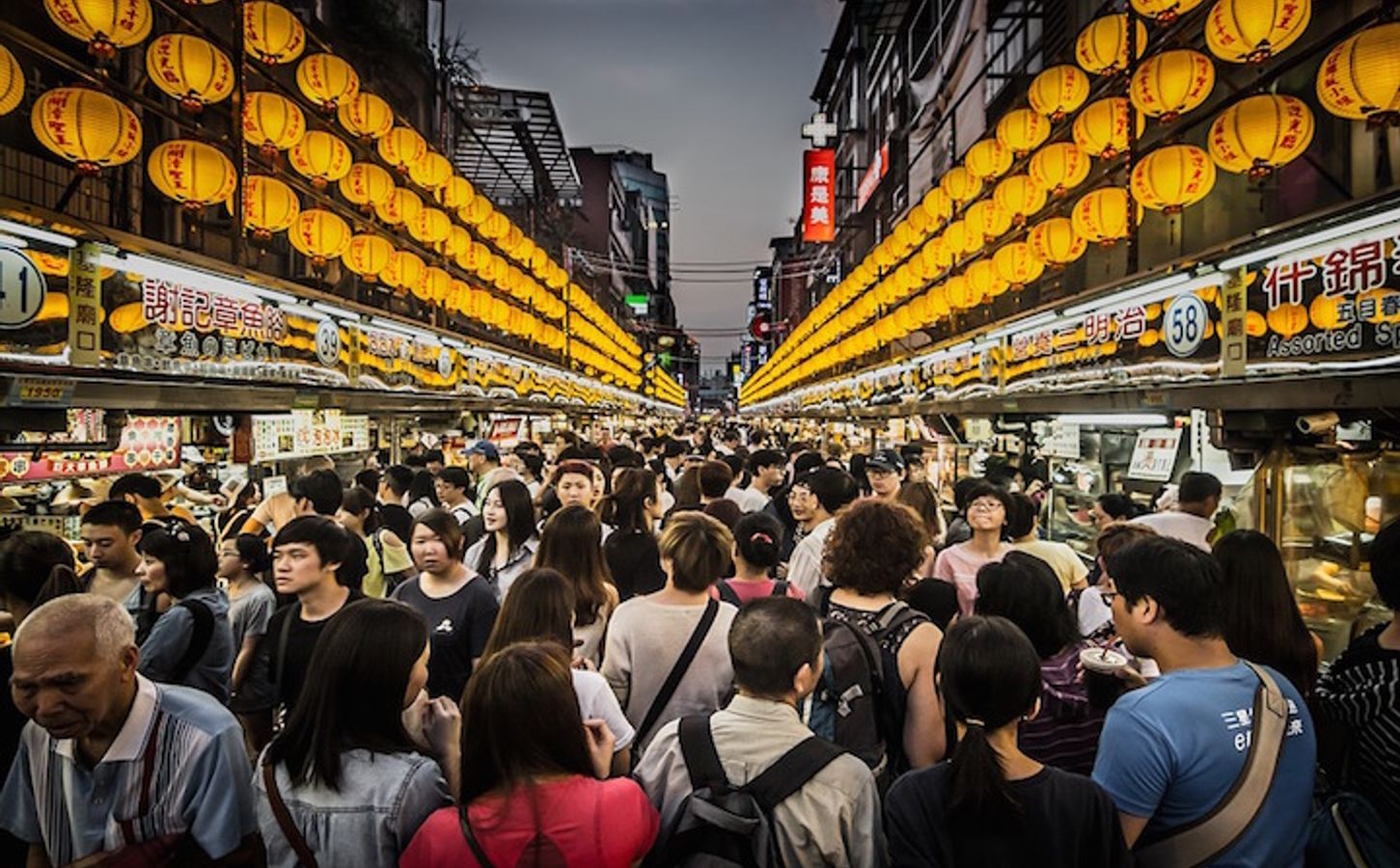 A foodie's dream come true
You must go to a night market when you are in Taipei. The most popular one that tourists and locals like to go to is the Shilin Night Market. It is considered to be one of the largest markets in Taipei and has a wide variety of street food.
You will see a mixture of traditional food and unique snacks. Some food that locals like are stinky tofu and pig blood cake. Don't be afraid to try the unique street food, it might taste better than it sounds or smells!
Opening hours: Monday to Sunday, 3 pm- 1 am. More stalls open at night and the peak time is around midnight!
How to get here: Take the MRT Red Line and get off at Jiantan Station exit 1.
2. 
Get an Entire View of the City at Taipei 101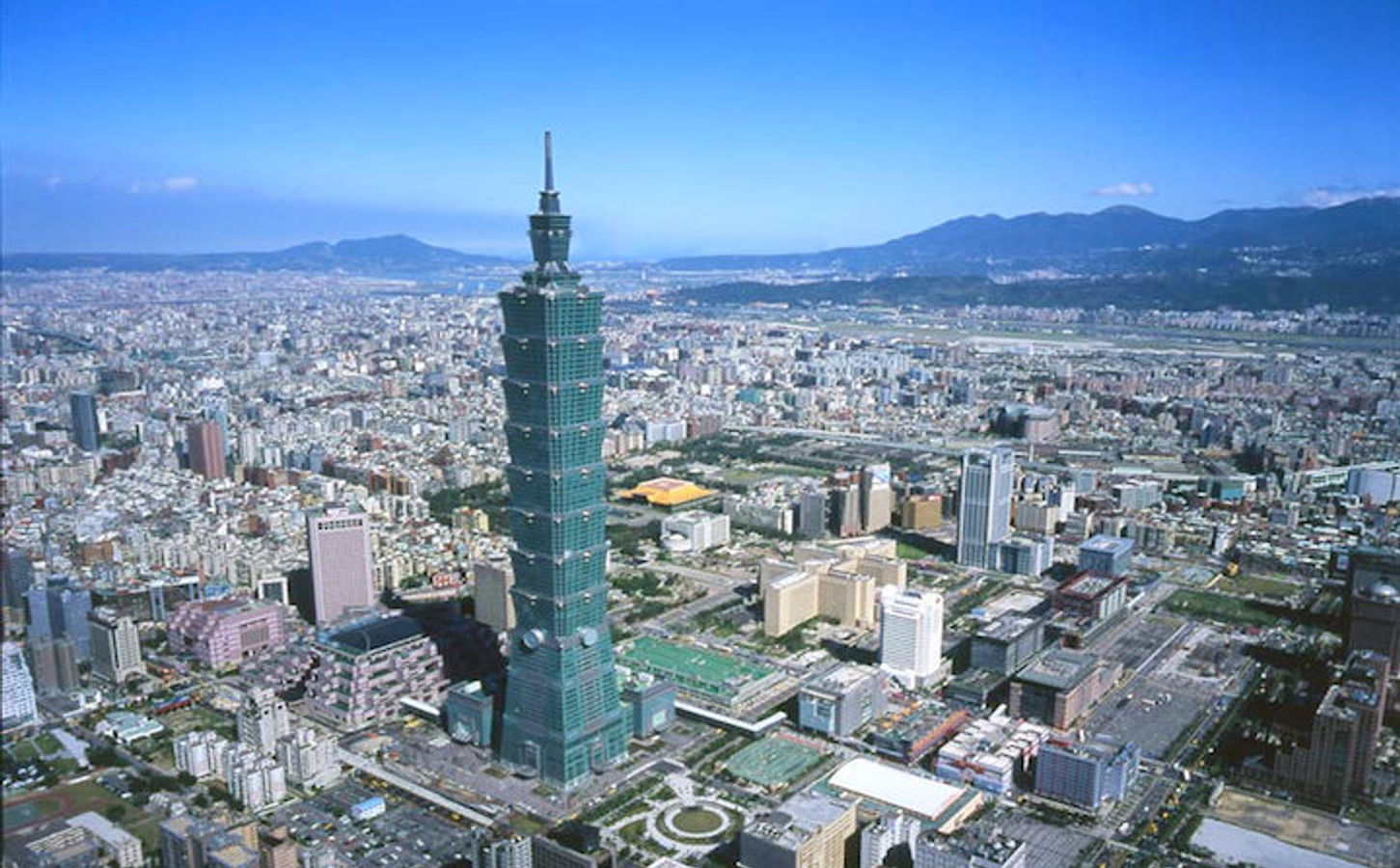 Feel on top of the world at the tallest building in Taiwan!
A place you must go to get the best view of the city is at Taipei 101! As you might have guessed, it is called Taipei 101 because there are 101 stories in this skyscraper making it the tallest building in Taiwan. This building is considered to be a financial center; however, many visitors mainly come here for the observatory deck.
The building features multiple observatory decks, restaurants, corporate offices, and even a mall! Taipei 101 is an iconic landmark you do not want to miss.
Cost: An adult ticket for the observatory costs NT$600 while tickets for children and students cost NT$540.
How to get here: Take the MRT Red Line to Taipei 101 Station or the Blue Line to Taipei City Hall Station. You would have to walk a little if you take the Blue Line.
3. 
Travel Back in Time at the National Palace Museum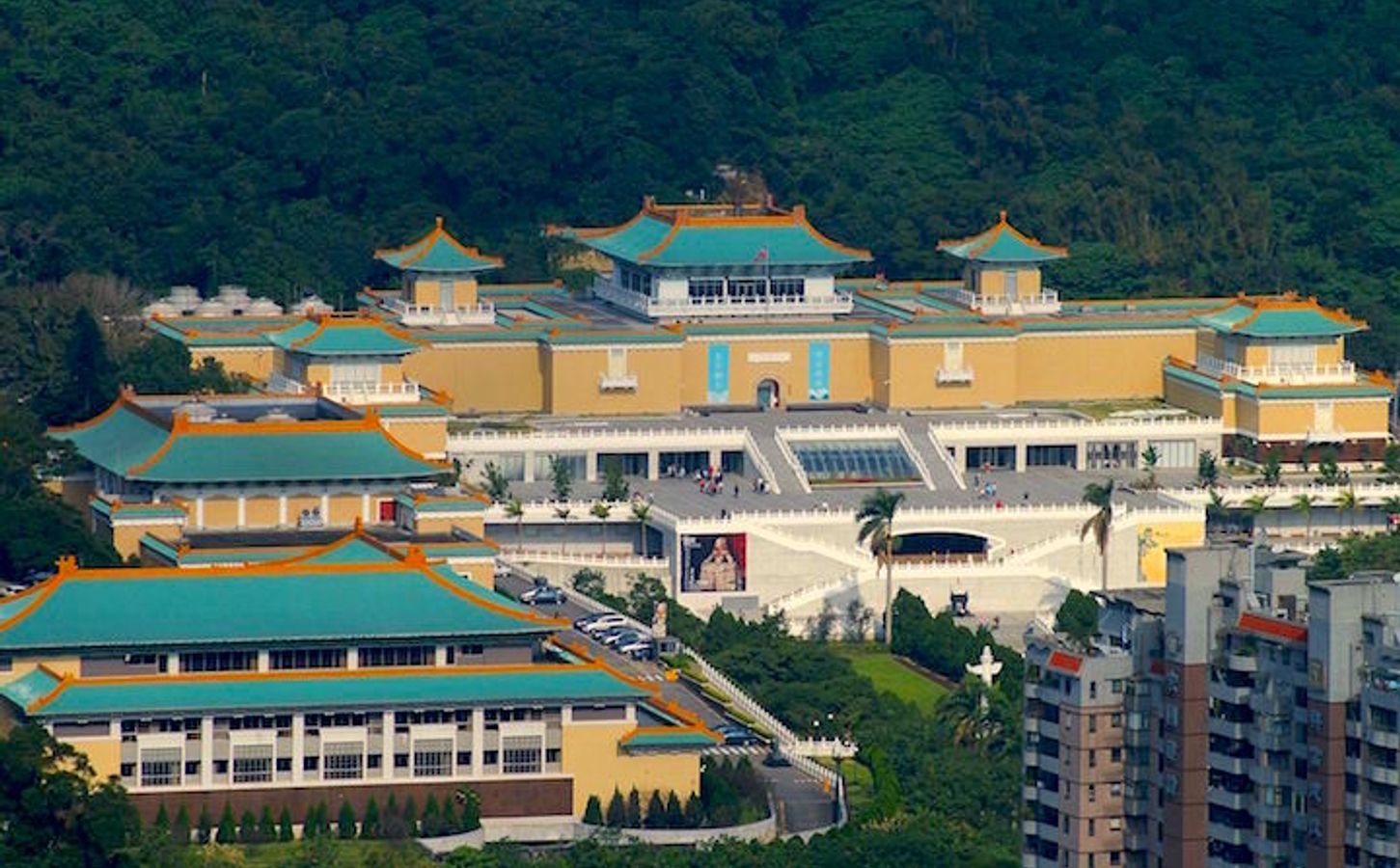 One of the largest museums that is home to ancient Chinese artifacts
The National Palace Museum is a must visit when you are in Taiwan. It has nearly 700,000 pieces of ancient Chinese relics and artwork! If you ever wondered what ancient China was like or always admired historical Chinese films, then you should go to this museum!
This museum is home to a large collection of paintings, ceramics, and books that date back centuries! It is highly recommended to purchase the audio guide if you want to learn more about the artifacts and the history behind it.
Cost: Regular tickets cost NT$350 but there are discounts for students and senior citizens.
How to get here: You can take the MRT to Shilin Station and take the Red 30 bus to the National Palace Museum or go to Dazhi Station and take the Brown 13 bus.
4. 
Take a Taiwanese Cooking Class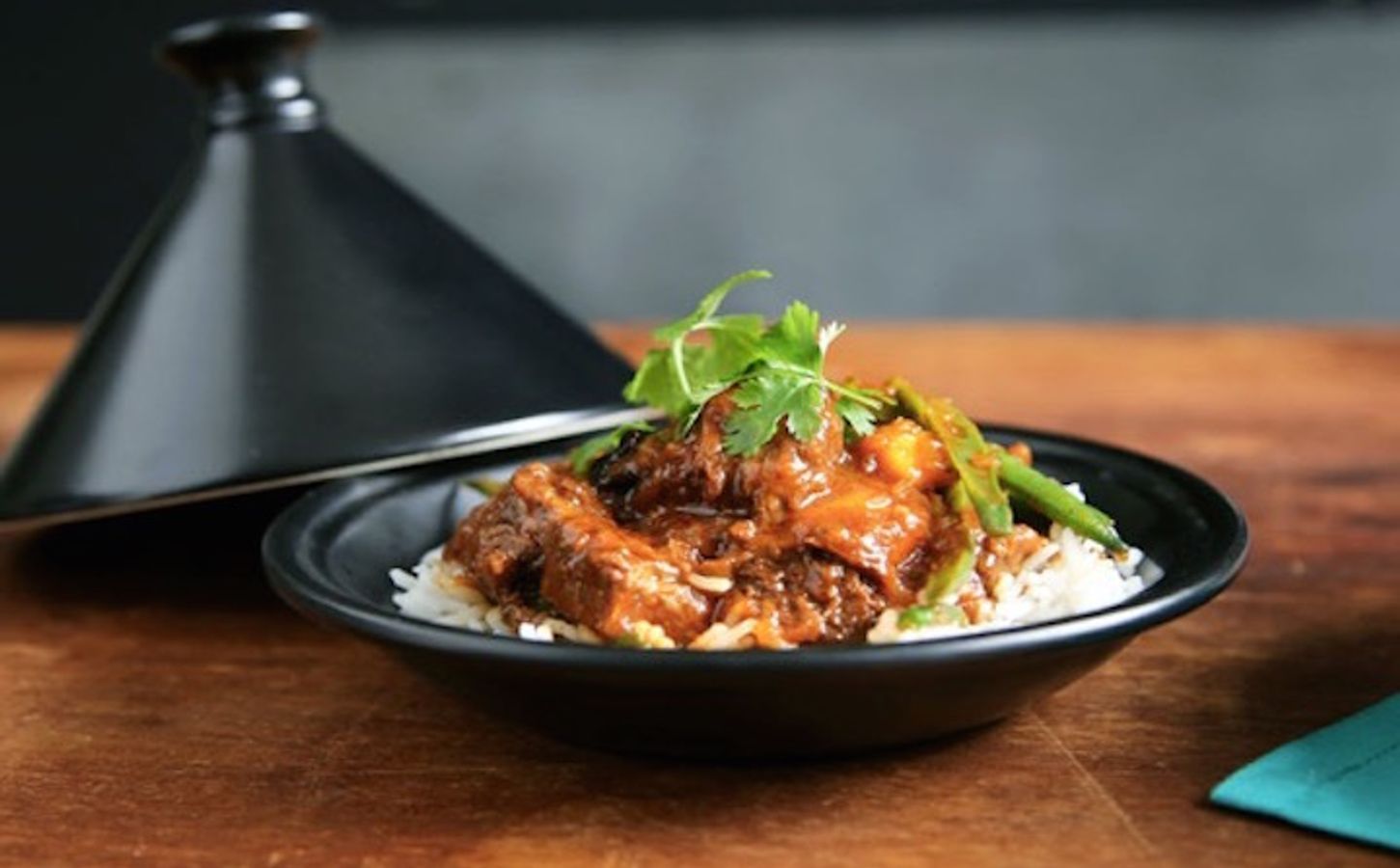 Don't just eat the food, learn how to make it!
It's no doubt that Taiwan has some of the greatest food in Asia but have you ever thought about how it was made? The best way to learn about a country's cuisine is by taking a cooking class! Learn how to make some of the most popular Taiwanese dishes from professional chefs!
There are so many delicious foods in Taiwan that you can't get enough of so why not learn to make some Taiwanese dishes before you go back home? Whether it is making soup dumplings, beef noodle soup or a dish you've never tried before, taking a cooking class will be a great experience for foodies!
5. 
Take a Day Trip to Jiufen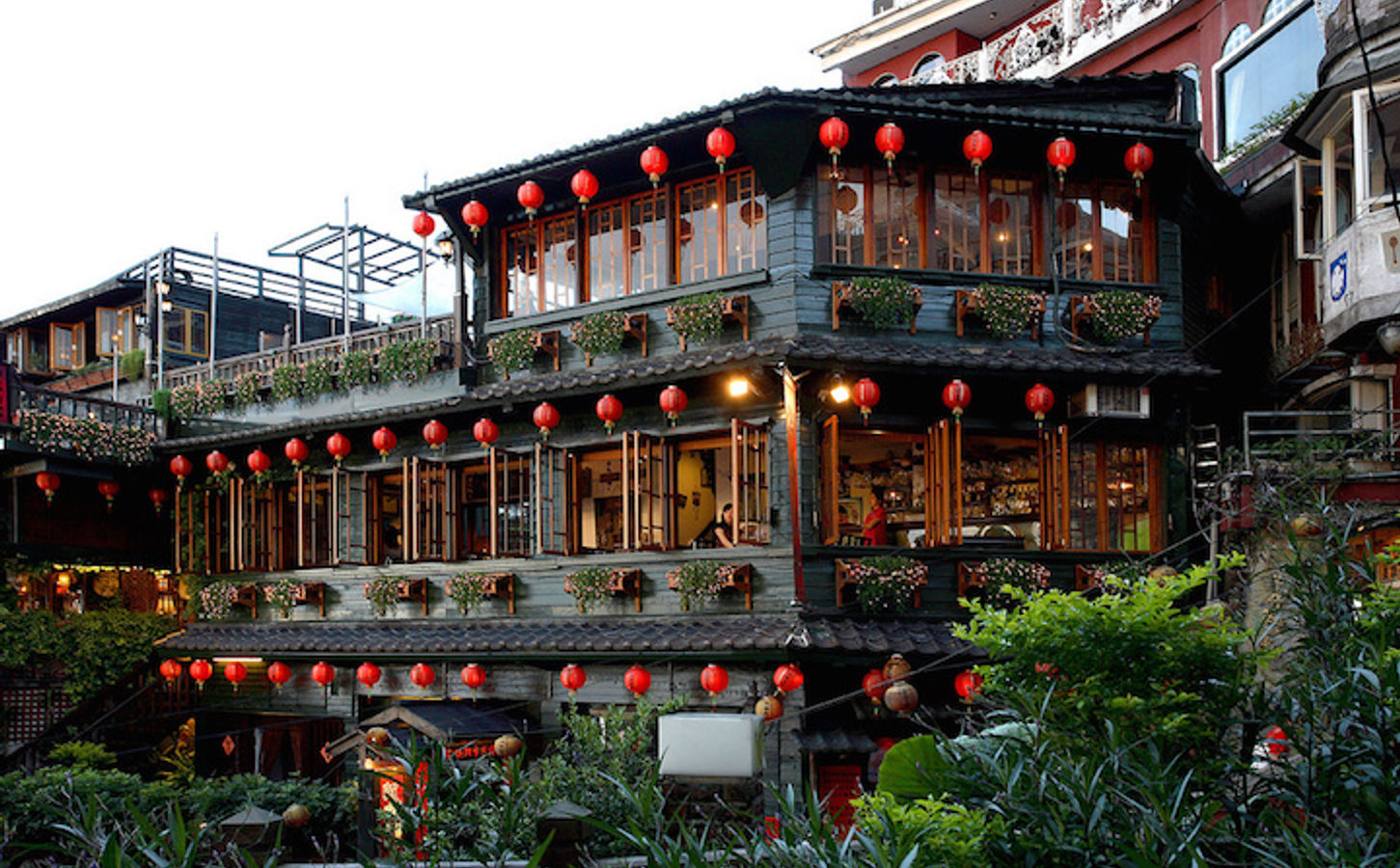 Stroll through the alleyways decorated with lanterns
This location became a really popular tourist attraction since 2001 when the Studio Ghibli film "Spirited Away" was released. A lot of the scenes from the movie were inspired by Jiufen! This town is in the Ruifang district and is located on a mountain area right outside of Taipei. There are a lot of stairs since it is on top of a mountain.
The most prominent attraction of Jiufen would probably be the tea house. The architecture of this tea house is reminiscent of past. The tea house, as well as Jiufen Old Street, is decorated with beautiful lanterns. As you explore Jiufen, be sure to visit the small shops and try some of the street food!
Good to know: A popular street food you must try here are the taro and sweet potato balls!
6. 
Watch the Pingxi Lantern Festival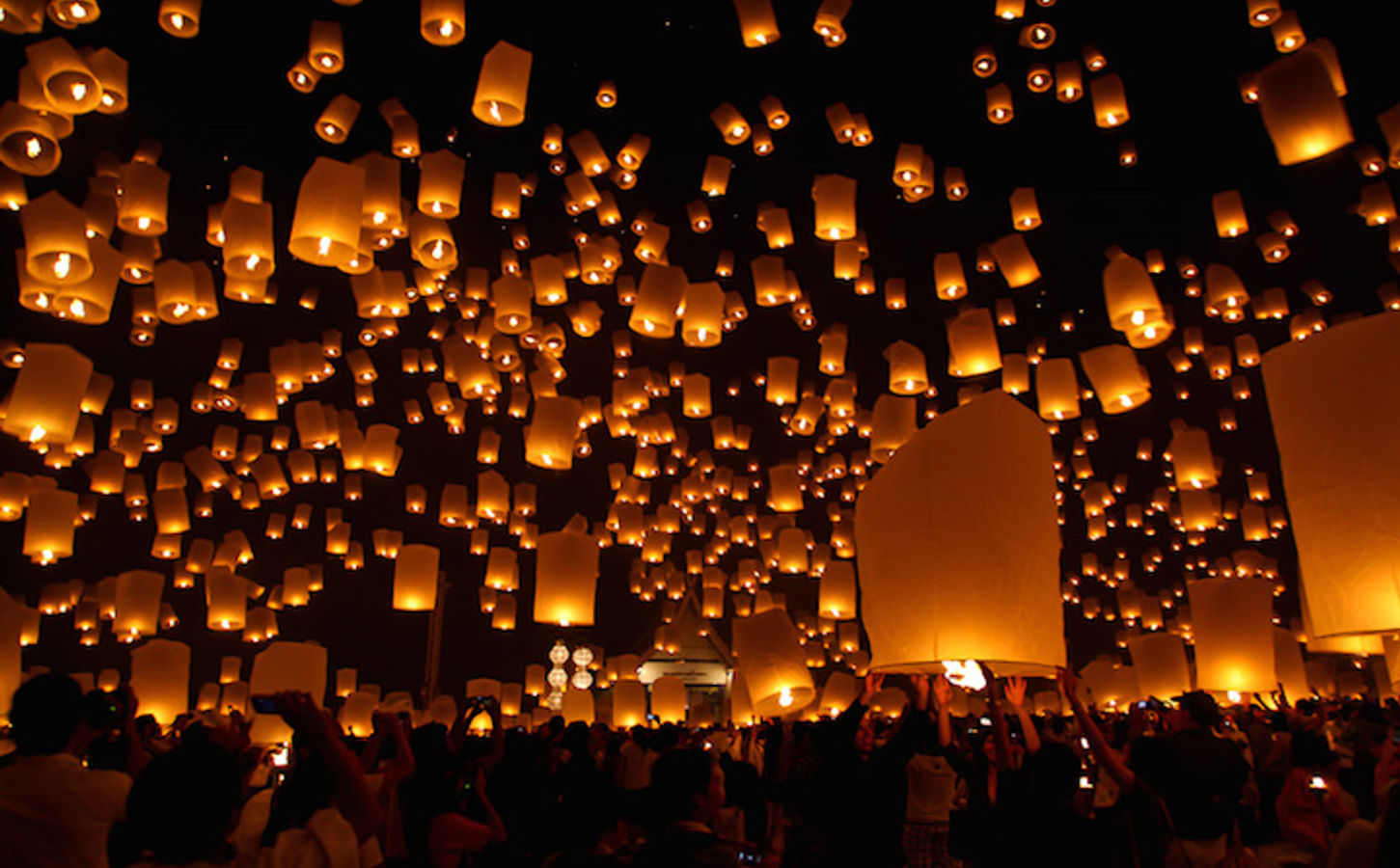 Write a wish on the lantern and then release it to the sky!
If you are ever in Taipei during Lunar New Year then you will be able to experience this magical lantern festival in Pingxi. Hundreds of lanterns are released into the sky each year during this festival.
If you cannot make it to the festival, that's okay! You can still release lanterns at Shifen Old Street any time of the year. Although the view may not be as extraordinary as the Pingxi Lantern Festival, it is still a fun experience.
How to get here: Pingxi district is actually an hour outside of Taipei. Take a train to Ruifang Station and then transfer to the Pingxi Line. You can purchase a one day pass for NT$52.
7. 
Go Hiking on Elephant Mountain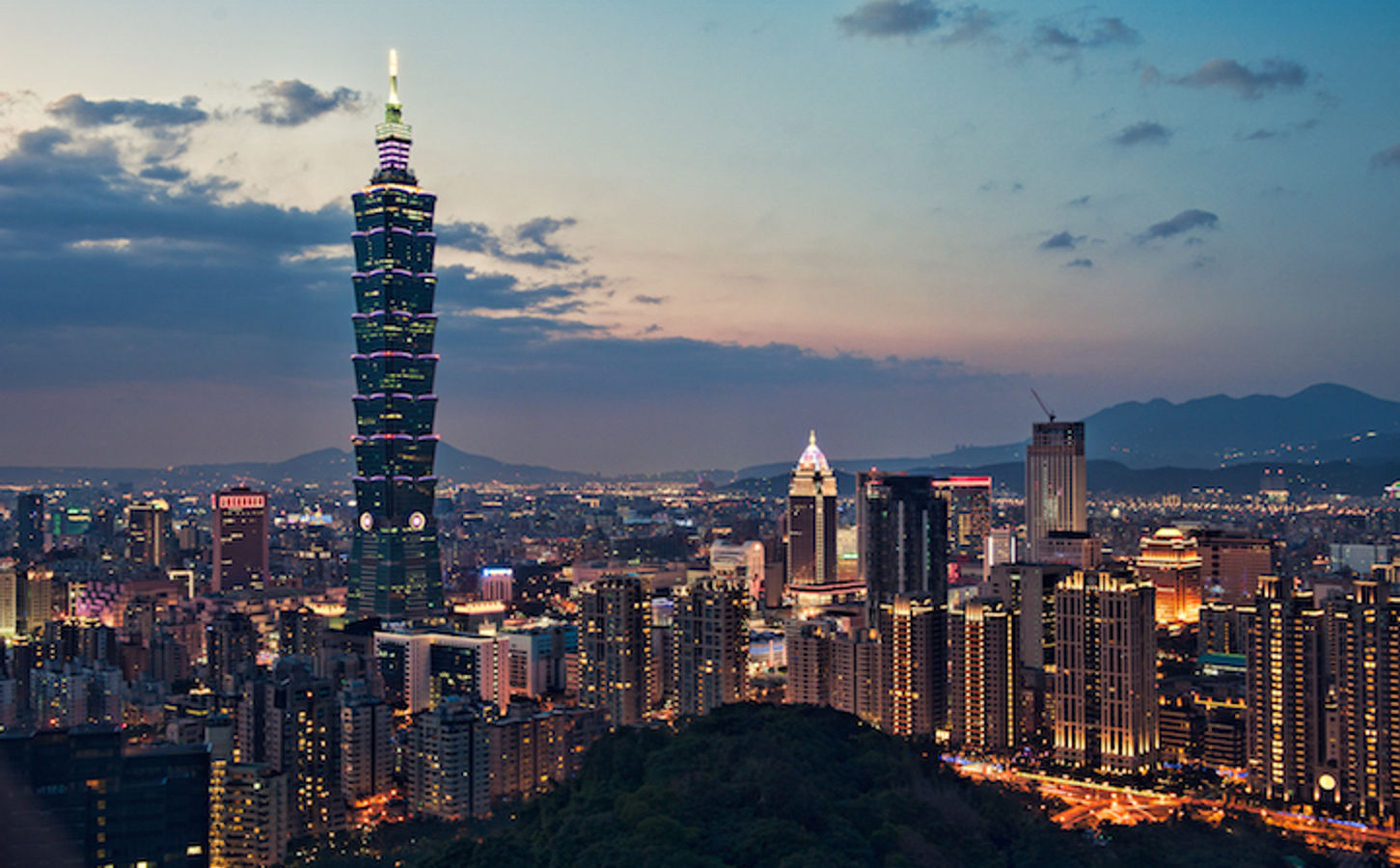 A great alternative to Taipei 101
If you do not want to pay for a view of the city then Elephant Mountain is another great place to go! It is about a 15-minute walk away from Taipei 101. It is short hike however, there are a lot of stairs. This tiring trip is worthwhile once you reach the top!
The best time to go to Elephant Mountain is in the evening. It is not as hot and humid during the evening. You can also get an amazing view of the sunset and the city lights.
Good to know: The hike is about 20 minutes and the steps are steep. Make sure to bring water because you will feel tired by the time you reach the top!
8. 
Drink Some Delicious Bubble Milk Tea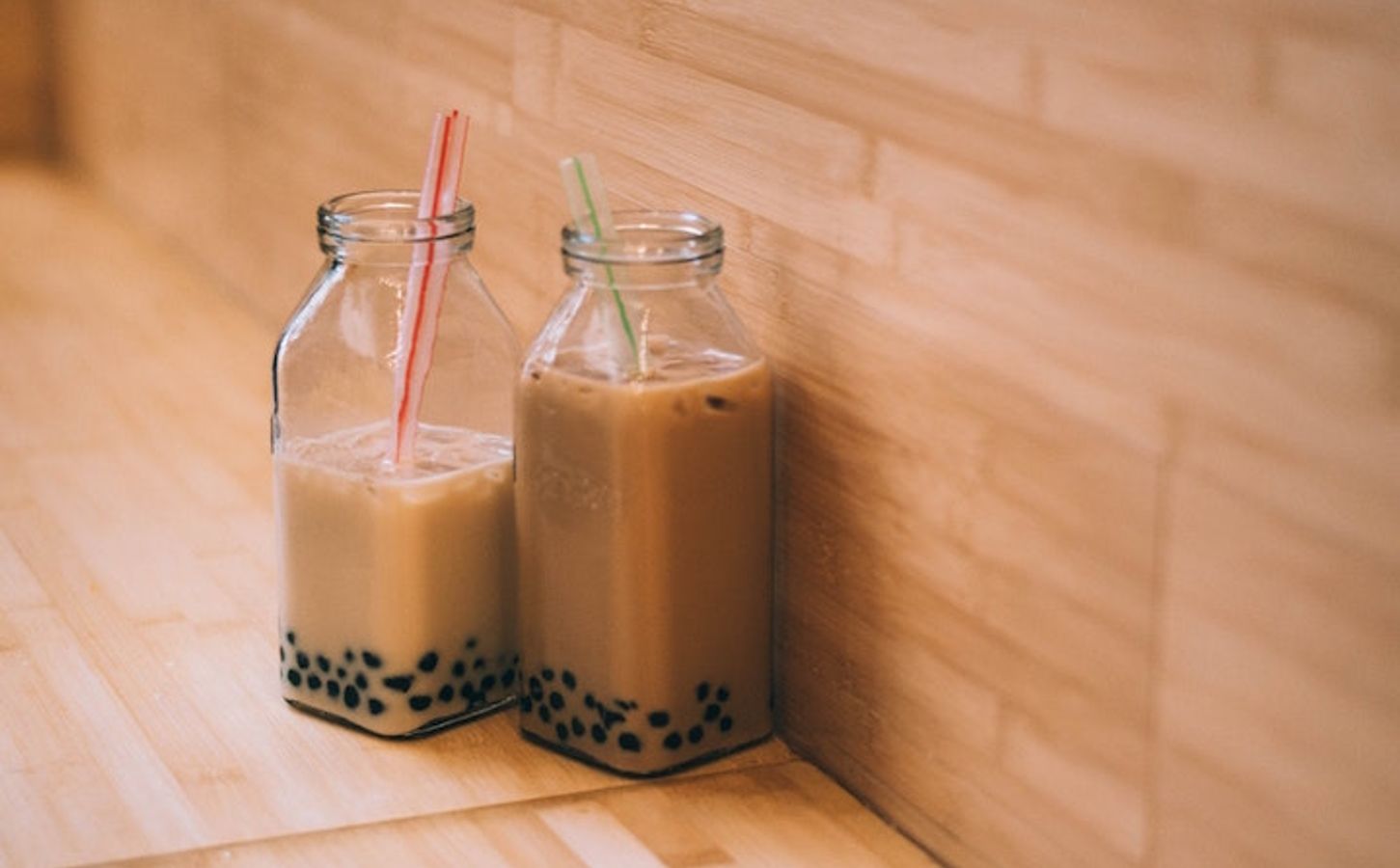 Cool yourself down with a refreshing bubble tea
You might have heard of bubble milk tea or even tried it before! Bubble milk tea, also known as boba, is a popular drink that originated from Taiwan. When it was first invented, it was literally just tapioca balls and tea.
This type of drink became so popular that other people created different flavors and added other toppings to the drink. You can find this drink in other parts of Asia and some Western countries as well! Some prominent franchises that make the best bubble tea in Taipei are Chun Shui Tang, 50 Lan, and Yi Fang Tea.
9. 
Take a Tour at Thousand Island Lake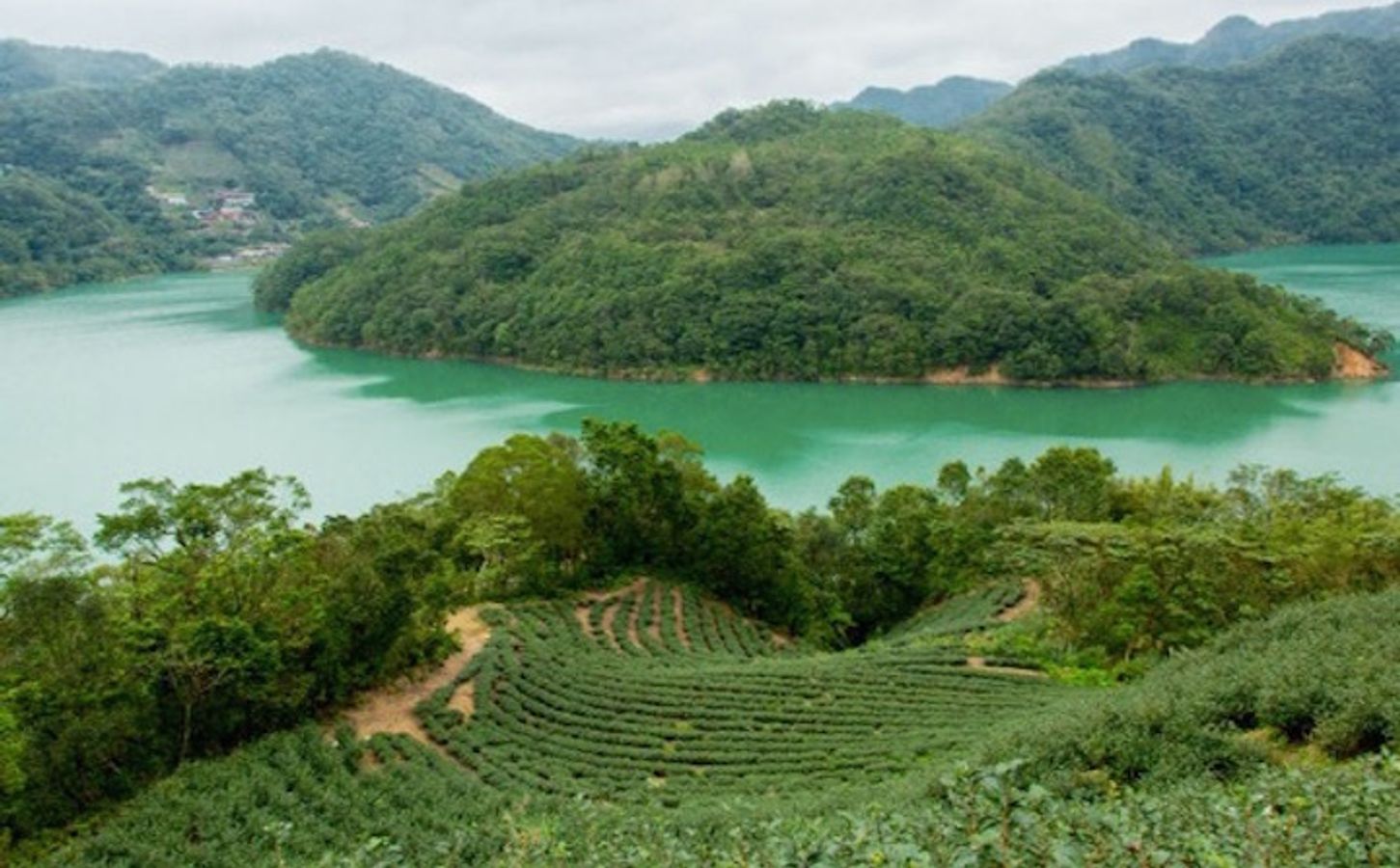 Discover the endless rows of the tea plantation
Tea is a huge part of Taiwanese culture! If you ever wondered how tea leaves are grown then you should visit a tea plantation at Thousand Island Lake. The area is surrounded by mountains and a beautiful turquoise lake!
Get away from the city life and admire some of the best things nature has to offer. Cookly partnered up with Edison Tours to provide you an authentic cultural experience. You will get a tour of a tea plantation, visit a museum, and go tea tasting. This unique experience will make your trip unforgettable!
10. 
Enjoy the Nightlife at Ximending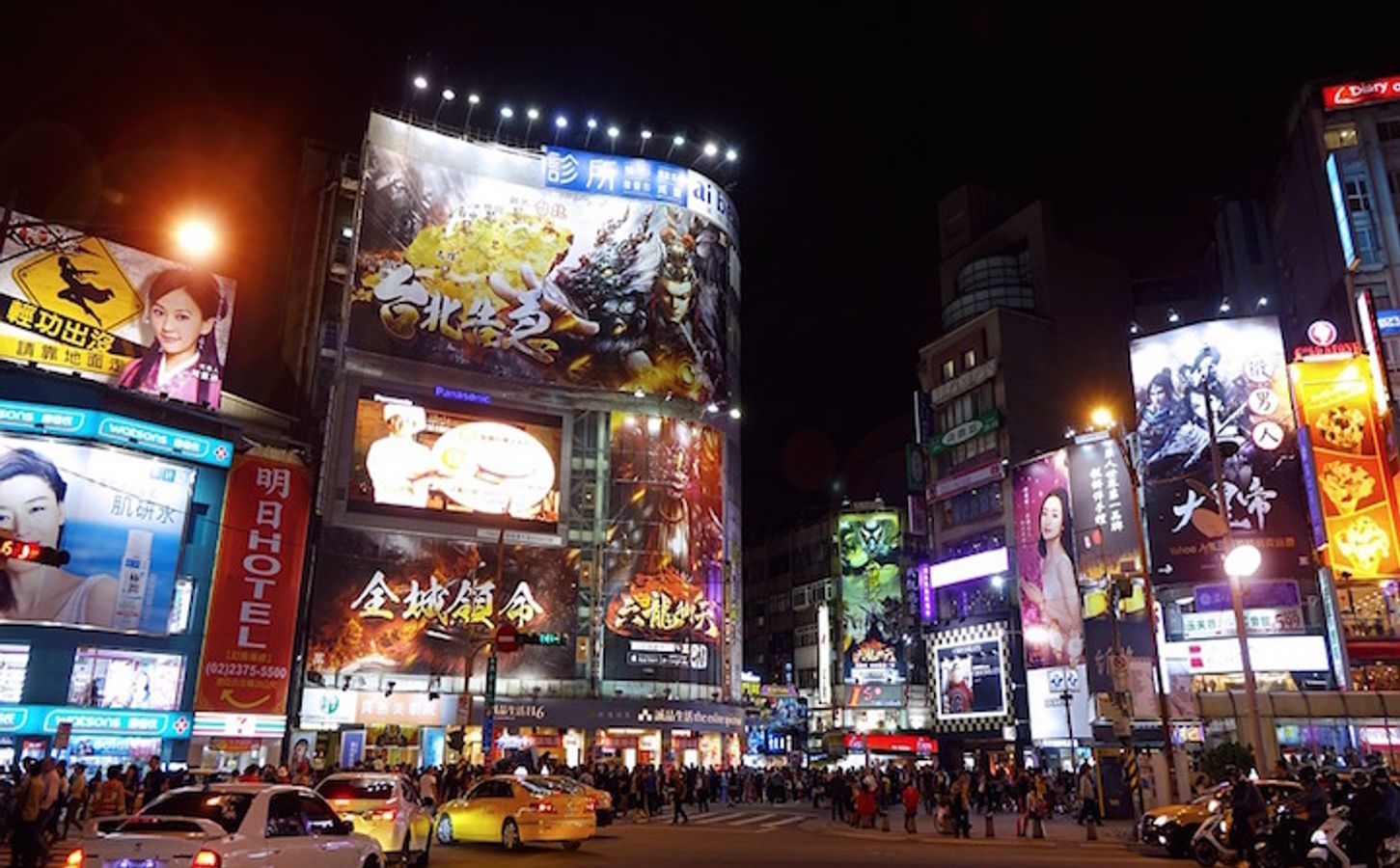 Also known as the "Harajuku of Taiwan"
You will be greeted with large bright billboards as you enter the streets of Ximending. As the first pedestrian zone in Taiwan, this district is filled with so many things to do! Ximending is often referred to as the "Harajuku of Taiwan" because of the busy nightlife and bright lights.
This is a popular place to go shopping since you can find almost anything here! A lot of young individuals like to hang out here because of the countless bars and clubs. If you're not into that scene, there are also a lot of street food and trendy cafes you can visit as well!
How to get here: Take the MRT Blue or Green Line to Ximen.
11. 
Visit the Beitou Thermal Valley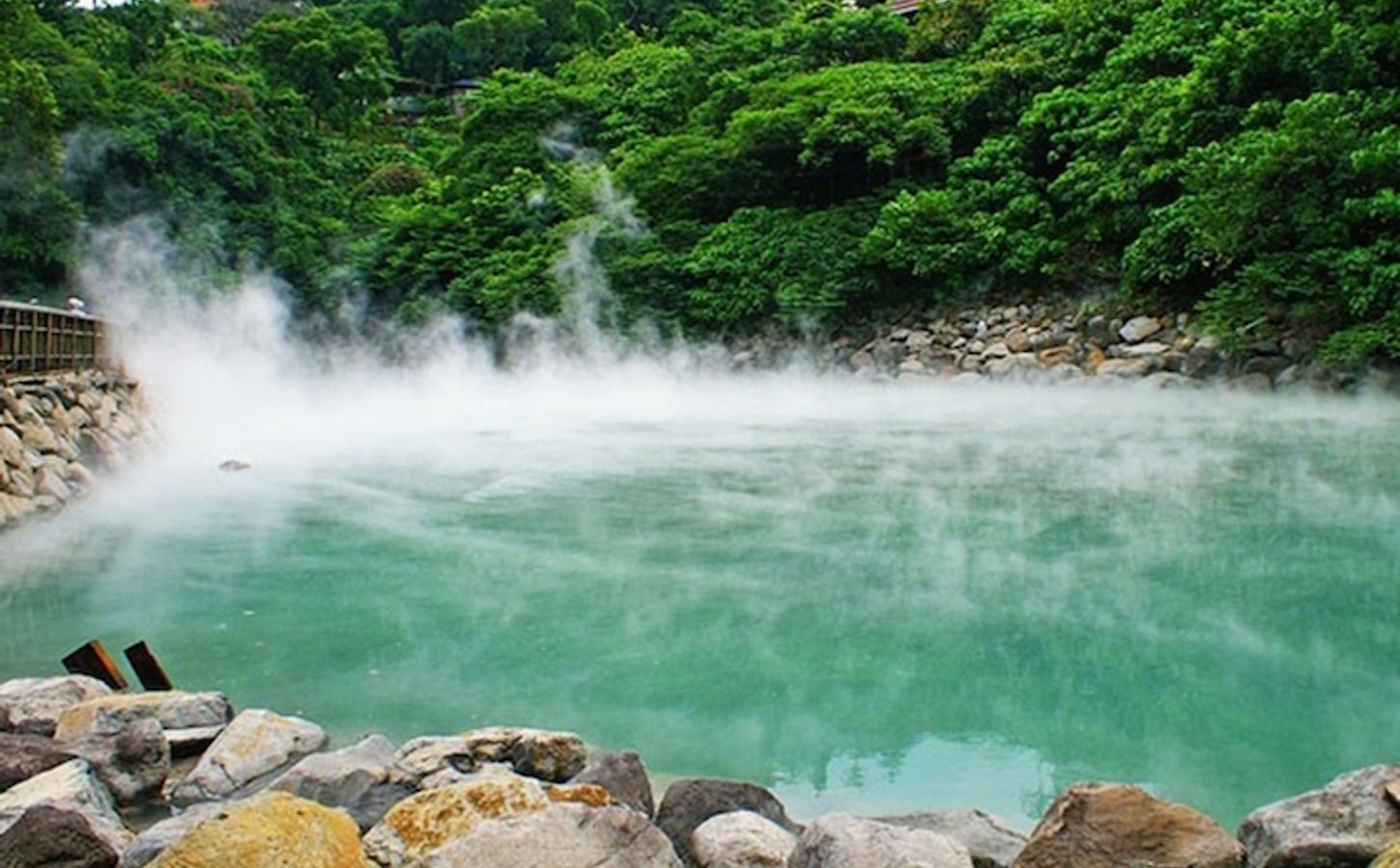 It's so hot you can boil eggs here!
When exploring Taiwan's beautiful nature, make sure to stop by the Beitou Thermal Valley. It is a short walk from Beitou Station and the best part is that it's free! The Beitou Thermal Valley is a volcanic crater that is filled with sulfuric hot spring water. The water is so hot you can see steam coming out of the turquoise colored hot spring!
The water is around 90º C so going into the water is prohibited! In the past, locals would boil eggs in the water but that is not allowed anymore since people got burned. If you want to bathe in the water, there are public hot springs nearby.
Good to know: Since this is a sulfuric hot spring, be prepared to be greeted with a smell of rotten eggs.
12. 
Visit the Most Fascinating Temples
Pray at a local temple
The abundant temples in Taipei are more than just a religious site. Temples are not only used for worshipping deities but people also go there to pray for good exam results, health, relationships, and more!
Each temple is unique in its own way and may have a different purpose. Some of Taipei's top temples are Longshan Temple, The Confucius Temple, and Dalongdong Baoan Temple. These are very popular amongst tourists and locals. Learn about the history of these sites that shape Taiwan's culture.
These were the top 12 fun things you must do in Taipei. Hopefully, you've gotten some insight on what you must see in Taipei and had fun doing so!
We also have a little something for you! If you're interested in a cooking class, check out all the options on www.cookly.me.