Beijing: A Metropolis of History and Architecture
Beijing is China's massive capital with a history stretching back 3 millennia. This city is packed with sites to see and history to discover.
Home to the infamous Great Wall, Beijing is host to multiple historic sites. However, Beijing is not just building after building. It's loaded with markets and massive shopping centers to explore. There's also tons of street food and dishes to try in this expansive city.
So let's have a look at our list below with the Historical Things You Must do in Beijing:
1. 
Experience History and a Breathtaking View Atop the Great Wall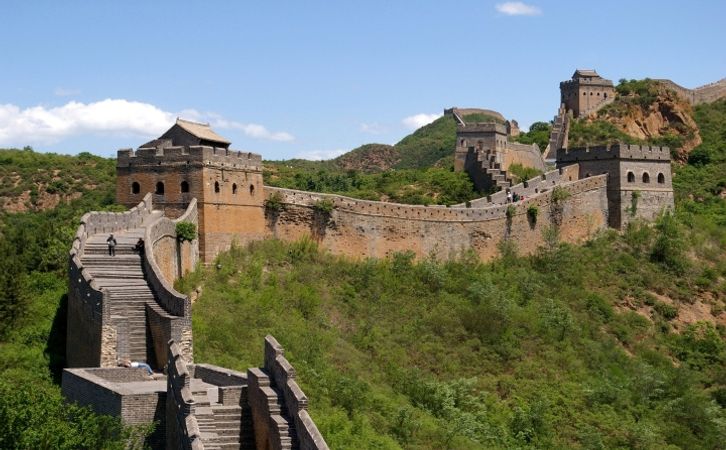 There's no way you can go to Beijing and not stop at the Great Wall of China. This beautiful landmark stretches for over 21,000 kilometers and features beautiful architecture and of course amazing views of China's landscape. 
The Great Wall began construction between 771-476 BC. It was originally created to defend against intrusions by inner Asian nomads. Today, it's a cultural site that's on the list for many to see on their trip to Beijing. 
There are several sections of the Great Wall that are easily accessible and still very much intact. Badaling is arguably the most popular and therefore the most crowded. Mutianyu is the second most popular and a lot less crowded. It still provides glorious views and has been restored, so it's easy to enjoy without the crowding. 
For those wanting a hiking challenge, Jinshanling and Jiankou are more wild and provide a more secluded Great Wall experience. No matter what section you decided to visit, you can not miss this attraction! 
Price: Each section has a different price ranging from about 45 CNY to 55 CNY for admission 
2. 
Stroll Across an Imperial Palace Inside the Forbidden City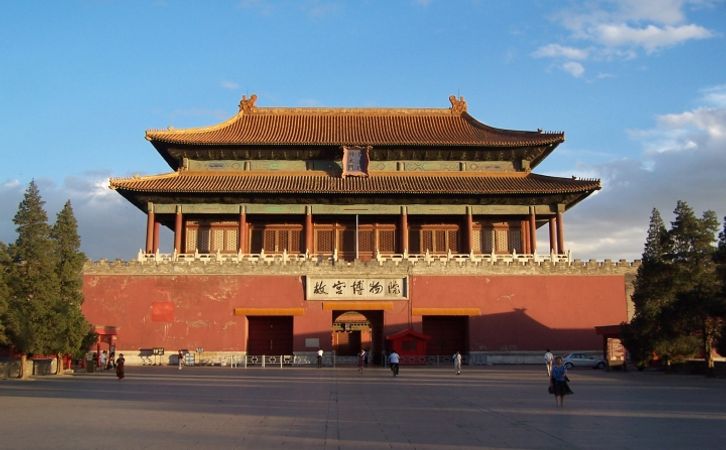 The Forbidden City was the former Chinese imperial palace during the Ming dynasty up until the end of the Qing dynasty. This must see attraction is the largest palace-like structure in the entire world and the best preserved imperial palace in China. 
Due to the palace's cultural significance, the Forbidden Palace is often crowded. If you're visiting Beijing for vacation it's best to stay away from the palace on weekends and during any holidays unless you want to be bombarded with crowds lined up to go inside. 
There are two main sections to the Forbidden Palace. To get inside the courtyard is free and you're able to explore a few small exhibits and shops. The second part is the palace museum, the palace itself. This comes to about 40 CNY for admission. 
Address: No.4 Jingshanqian Street, Dongcheng District, Beijing 100009, China
Hours: Tuesday-Sunday: 8:30AM – 4:30PM 
Price: Free – 40 CNY 
3. 
Get Lost in the Summer Palace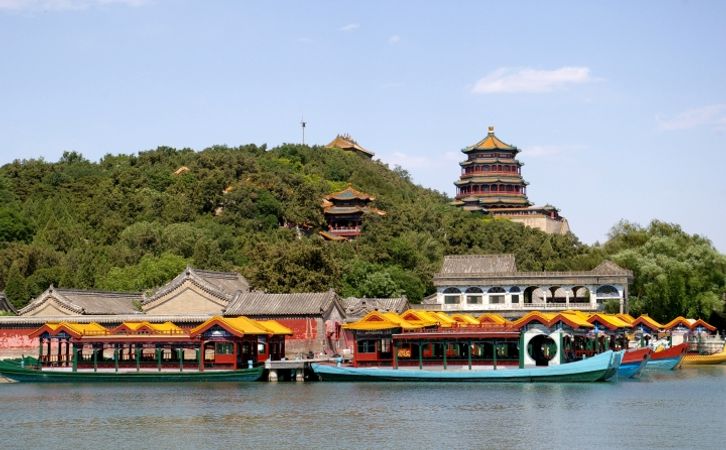 During the Qing Dynasty the Summer Palace served as an imperial garden. It covers about 3 square kilometers, most of which is water. 
Today it's still beautifully preserved and is a great spot to spend a couple of hours exploring. You'll see stunning architecture as many of the buildings have been very well-preserved and will also see lively flora across the Summer Palace's reach. 
No matter where you turn, you'll be met with a view of glistening water. It's absolutely stunning if you're able to visit around sunset. The lakes turn color and the sun reflects perfectly off the water. 
You're also able to take a dragon boat for a small fee across the Kunming Lake. This is a great way to experience the Summer Palace and easily navigate the landscape. 
Address: 19 Xinjiangongmen Rd, Haidian Qu, China, 100000
Hours: 6:30AM – 6:00PM Daily 
Price:  April 1st – October 31st: 30 CNY
November 1st- Mart 31st: 20 CNY
4. 
Be One of the Million to Visit Tian'anmen Square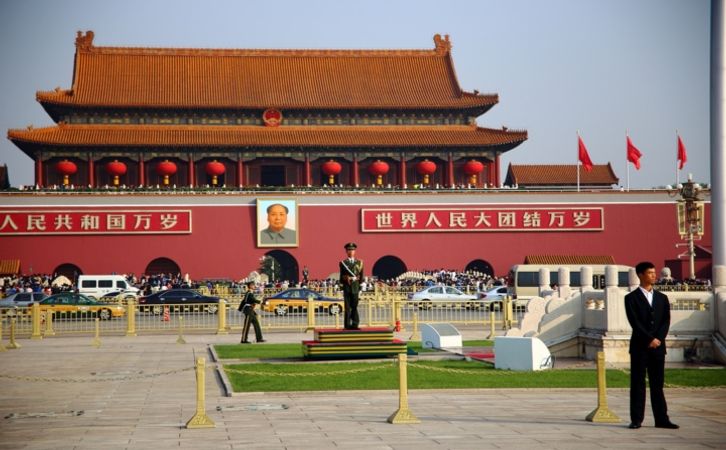 Right across the Forbidden Palace you'll find Tian'anmen Square. This open air landmark can fit about one million visitors and a must see on your Beijing excursion. Just like the Forbidden Palace, the square can often be found packed with visitors. Thankfully the open design and sear prevents this place from feeling to crowded. 
Aside from admiring the square, there are a few landmarks you can visit in the square. The Monument to the People's Heroes, the Great Hall of the People, the National Museum of China, and the Mausoleum of Mao Zedong are all located within Tian'anmen Square. 
You'll also find a few street food vendors selling popular snacks and treats in case you get hungry exploring the sites. 
Address: West Changan Street, Dongcheng District, Beijing 100006, China
Price: Free 
5. 
Try Beijing's Most Famous Dish: Peking Duck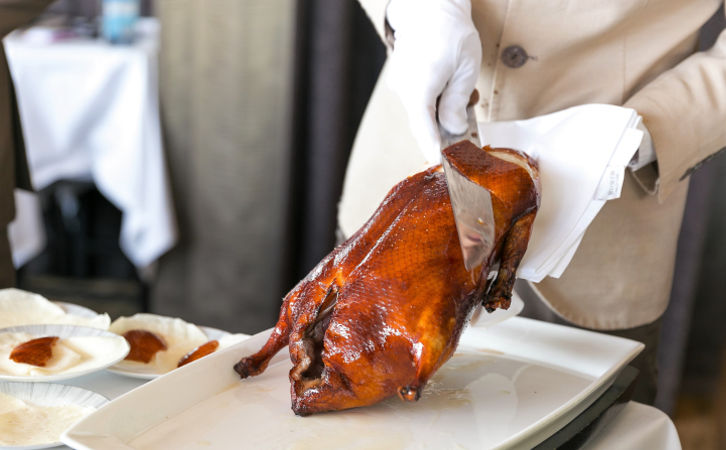 Beijing roast duck, more commonly known at "Peking Duck" is the number one food you must try in Beijing. You'll probably experience a lot of different foods while in the city, but this is the pinnacle of what it means to eat Beijing cuisine.  
Peking Duck is famed for having perfectly crispy skin and juicy, decadent meat. If you order a full duck, many places will cut it in front of you into thin slices with the perfect layer of skin over each piece of meat. 
Peking Duck is typically served with a few sides, sauces, and small pancakes to wrap the duck in. It's delicious on its on, but try out the sauces for an extra layer of flavor. 
If this dish doesn't have your mouth watering then nothing will. 
Want to learn how to make some of Beijing's most popular dishes? Check out one of Cookly's cooking courses to see just how it's done! 
6. 
Take a Splash Around Olympic Park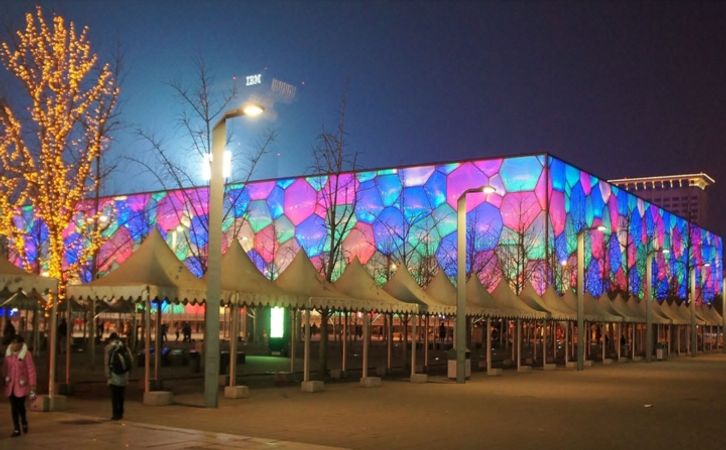 In 2008 Beijing hosted the Summer Olympics in which they built the Bird's Nest stadium and Olympic Park. Unfortunately, the Olympics are over, but that doesn't mean the area isn't bustling with things to do and sights to see. 
Visitors can enjoy a swim in the iconic Water Cube. This was once the site were Michael Phelps' earned 8 gold medals, now it's been converted into an indoor water park. For 200 CNY for adults and 160 CNY for kids, patrons can enter this psychedelic-like park and swim like an olympian. Complete with a lazy river, steep slides, wave pool, and 50-meter pool, the Water Cube is a fun spot to visit with the entire family. 
Right outside of the Bird's Nest you'll find the Olympic Green. It's filled with cute mascots that were used during the 2008 Olympics, statues, floral arrangements, and a few gift shops in case you'd like a souvenir. 
Address: 1 National Stadium S Rd, Chaoyang Qu, China, 100101
Hours:
Bird's Nest and Olympic Green: 9:00 AM – 6:00 PM Daily
Water Cube: 9:00 AM – 8:00 PM Daily  
7. 
Admire the Gardens in Jingshan Park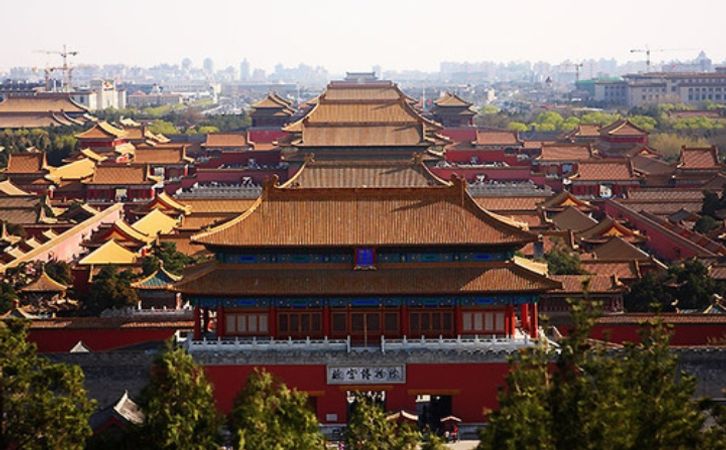 Jingshan Park is connected to the left side of the Forbidden City. It's often forgotten in the midst of the Palace and Tian'anmen square, but it's a beautiful 57-acre garden that's worth walking through on your trip to Beijing. 
Upon entering visitors are taken through beautifully sculpted shrubbery and floral arrangements. There are several solid structures, such as moon gates, statues, and small pagodas to admire as well. Jingshan Park is the perfect spot to relax and take a break from the more crowded attractions nearby. 
Address: No.44 Jingshanxi Street, Xicheng District, Beijing 100009, China
Hours: 6:30 AM – 9:00 PM Daily  
Price: 2 CNY Admission 
8. 
Learn How to Make Xiao Long Bao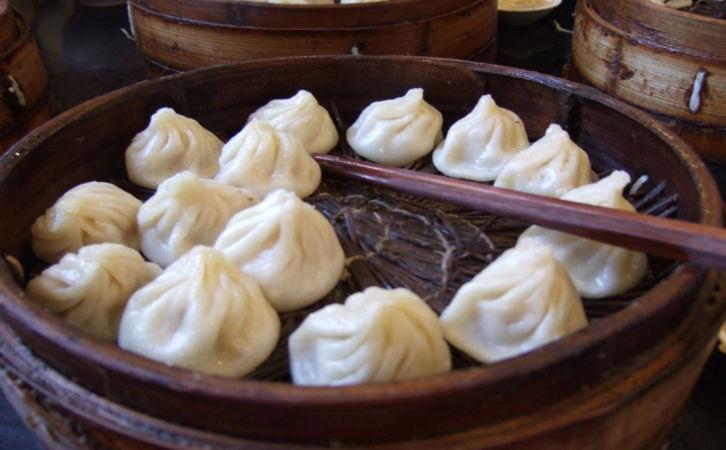 On your trip to Beijing you'll be bombarded with the amount of food this city has to offer. Xiao Long Bao is just one of the many foods you may try in Beijing. They are delicious little dumplings usually filled with pork. The difference between Xiao Long Bao and a standard dumpling is that it's filled with soup in a paper thin casing. 
These dumplings are delicious to eat and surprisingly easy to make, so why not take a piece of Beijing home with you and try out a cooking class? Cookly offers several courses for Xiao Long Bao along with a variety of other courses which will teach you how to make Bejing's most popular dishes.  
9. 
Find Endless Shopping in the Silk Street and Pearl Market
Beijing is home to many open markets where bartering is welcomed, but Silk Street is the number one market you have to visit. What used to be an open air market is now a popular shopping mall home to over 1,000 individual shops.
What makes Silk Street unique is that many of the retailers sells age-old crafts, so you get to enjoy a more traditional shopping experience. You can buy anything from tailor-made clothing, porcelain, tea, and of course silk items. The Silk Street is the perfect spot to stock up on locally produced products. 
Keep in mind when visiting the Silk Street, the first two floors are filled with knock off designer goods. 
Address: No.8 Xiushui East Street, Chaoyang District, Beijing 100600, China
Hours: 9:30 AM – 9:00 PM Daily 
10. 
Shop and Snack on Wangfujing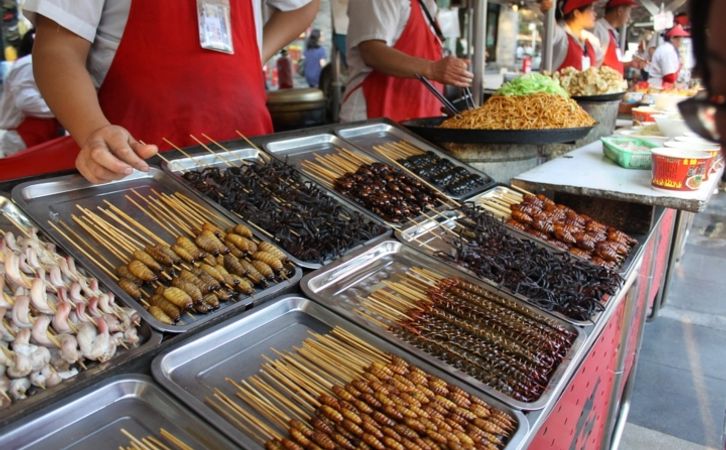 Beijing's most famous shopping street.
Wangfujing is pack with seemingless endless stores, restaurants, and street vendors. It's filled with modern clothing shops like Victoria's Secret, and common food chains like KFC. While Wangfujing may seem fairly modern there's plenty of traditional chinese candy shops, markets, and souvenir shops to check out. 
Near the north end there's the St. Joseph's Cathedral. Constructed in 1655, the cathedral was built by Jesuit missionaries. Today it's more of a tourist sight and where you'll find many brides and grooms shooting wetting photos. 
You'll also find the Wangfujing snack street where you'll be able to find some interesting treats to try. From scorpions, to snakes, to bettles, and more there's plenty of adventure to be had. If insects aren't really for you, there's plenty of other snacks to try, like handmade dumplings and skewered meat. 
Address: Wangfujing Main Street, Dongcheng District, Beijing 100006, China
Hours: Varies by store 
This is it!
These were the top Historical Things You Must do in Beijing. Hopefully, you've gotten some insight on what you must see in Beijing and had fun doing so!
If you're interested in a cooking class or food experience, be sure to check out everything abailable on www.cookly.me.