Indulge in Foods that are Full of Flavors
Everyone loves Thai food but where do you find the best Thai restaurants in Bangkok? The plethora of restaurants around Bangkok can make it a little difficult to choose. Sometimes being in a country where the locals do not speak a lot of English can also make things even harder. Don't worry, we've come up with a list of restaurants that will satisfy your taste buds.
You can find delicious street food all over Bangkok, however, this will be a guide for restaurants around the city. These restaurants range from local restaurants to fine dining restaurants in no particular order. No matter what your budget is, these restaurants provide the best foods you will find in Bangkok. Most of these restaurants also have some vegetarian options.
We have a little surprise for you at the end of the article, but first, here are 10 Best Thai Restaurants in Bangkok: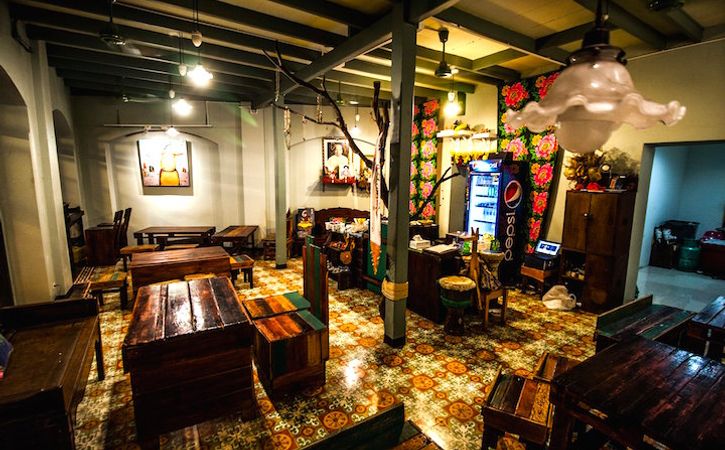 Take a quick lunch break at this cozy restaurant.
If you're out visiting some of Bangkok's landmarks, be sure to also stop by Ama for lunch. The restaurant is located near Wat Pho temple and the Grand Palace. Since this restaurant is near some of Bangkok's most popular attractions, there might be a short wait. The food is good and reasonably priced so it makes the wait worth it.
The staff are friendly and always ensure that the customers are receiving the best service. Although the restaurant is located near several tourist attractions, the food is still authentic and affordable. Some of their best dishes include the green curry, pad thai, and coconut soup.
Address: 270- 272 Maha Rat Road, Pranakorn, Bangkok, Thailand 10200
We also have some cooking classes around this area if you are interested in learning more about Thai cuisine.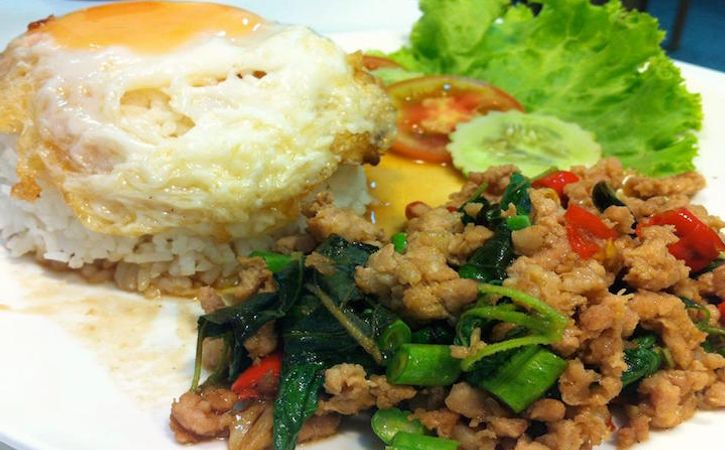 A favorite among foreigners.
Finding a good restaurant in a foreign country can be a little intimidating due to the language barrier. Tealicious Bangkok is a restaurant that is very popular among visitors and expats. The restaurant is owned by a friendly interracial couple so you will see some Western and Thai foods on the menu.
Tealicious offers delicious Thai food in a very comfortable and casual setting. You do not have to worry about difficulty ordering or spending too much money. Be sure to try out the papaya salad and the curries if you come here.
Address: 492 Trok To, Soi Charoen Krung 49, Bang Rak, Bangkok, Thailand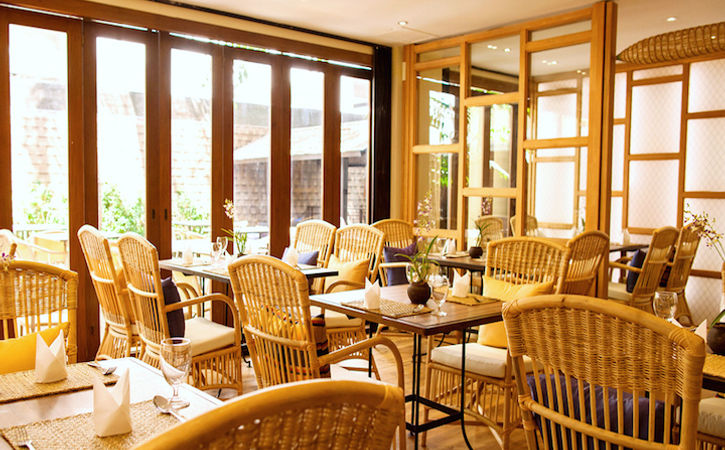 Eat a quality meal without spending too much.
The Local is a mid-range restaurant if you are looking for something a little more upscale. It is a great place to go eat if you have a large party but be sure to make a reservation. The chefs are passionate about cooking Thai food. The restaurant even has its own garden where they grow their own herbs and spices.
The Local offers a wide variety of Thai food that is worth trying. The pomelo salad and the seafood dishes are very popular items on the menu. Don't forget to try their unique but delicious cocktails.
Address: 32-32/1 Sukhumvit 23, Klongtoey Nua, Wattana, Bangkok, Thailand 10110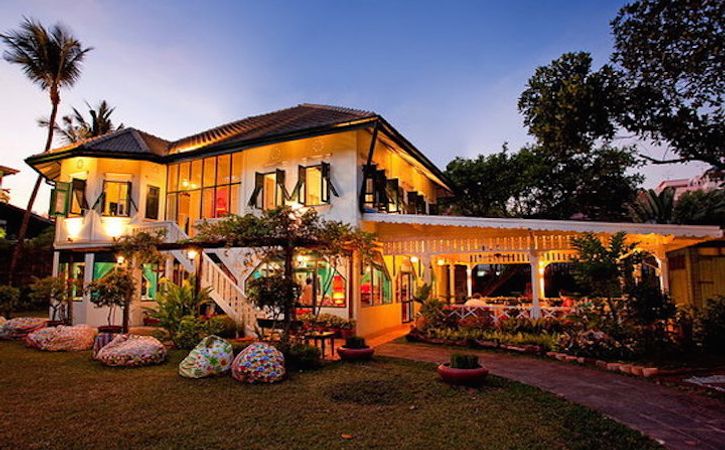 Dine in a colonial house.
Taste the food of a celebrity chef Ian Kittichai who is a founding partner, an awarding winning chef, and TV personality. He had his own television cooking show and worked in many highly rated international restaurants. With a highly skilled chef, you will not be disappointed with the food at Issaya Siamese Club.
This lavish restaurant is definitely on the expensive side. It also has been ranked as one of the best restaurants in Asia.
Address: 4 Soi Sri Aksorn, Chua Ploeng Road, Sathorn, Bangkok 10120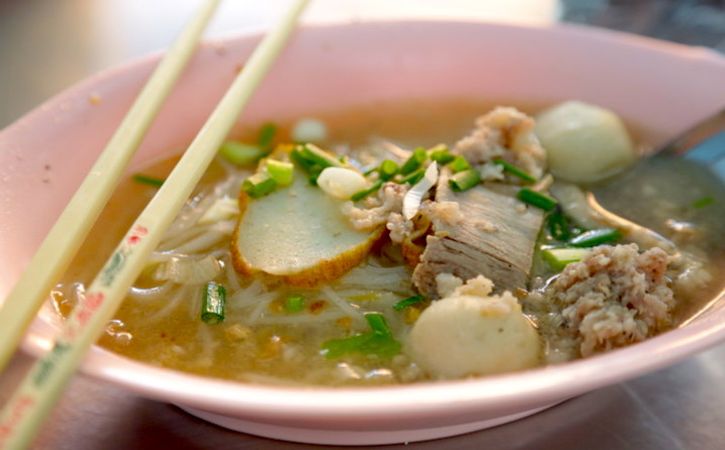 Enjoy some simple and delicious food.
Rung Ruang is a small local restaurant that serves very inexpensive noodles. The restaurant is very popular among locals and tourists from all over the world. The menus are written in Thai, Chinese, Japanese, Korean, and English, so it is very easy for visitors to order. The noodle dishes are simple yet very delicious and flavorful.
Rung Ruang is known for their tom yum flavored noodles. You can choose the type of noodles and order it dry or in soup. There are long lines at this noodle shop sometimes, especially during lunch hours, but it is worth the wait.
Address: 10/3 Sukhumvit Soi 26, Sukhumvit Road, Bangkok, Thailand 10110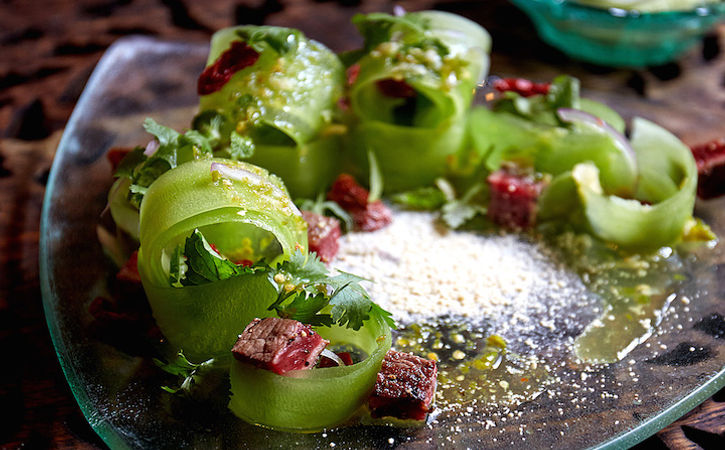 Experience fine dining at a Michelin Star restaurant.
Sra Bua by Kiin Kiin is a Michelin Star restaurant that is located in the Siam Kempinski Hotel. It was co-founded by Henrik Yde Andersen, who also owns the Michelin Star restaurant Kiin Kiin in Copenhagen. The food still has traditional Thai flavors even though it is prepared with global cooking techniques.
The beautifully decorated interior and the exquisite meal will take your fine dining experience to a whole new level. Sra Bua by Kiin Kiin offers a unique spin on Thai fusion cuisine that you do not want to miss.
Address: 991/9 Rama 1 Road, Pathumwan, Bangkok Thailand 10330
7. 
Kurissara Thai Cuisine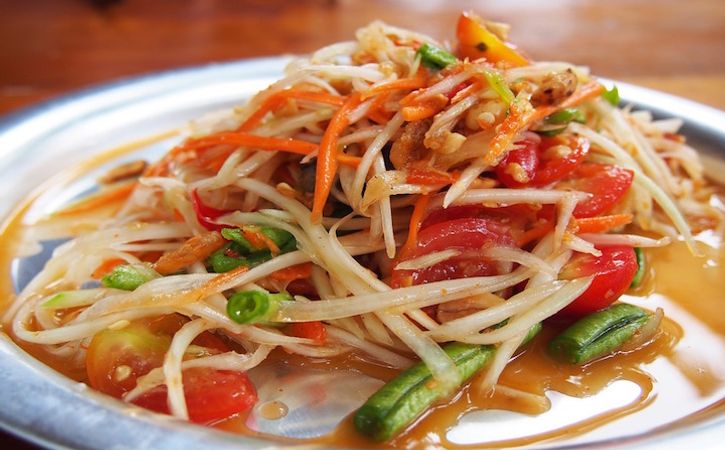 Eat home-style cooking at a restaurant.
Kurissara is a small family owned restaurant that serves mostly Thai food and some Western food. If you're unsure of what to order here, the friendly staff will make some great recommendations for you.
This cozy restaurant and warm staff definitely give it a feeling of home. The papaya salad and the pineapple fried rice is a favorite among customers. They even serve the fried rice in half a pineapple! The price of the food here is very affordable and it is in a great location in Bangkok. Kurissara Thai Cuisine is a restaurant that is worth visiting.
Address: 1794 Khlong Kruay, Charoenkrung Road, Khwaeng Wat Prayakrai, Bang Kho Laem, Bangkok, Thailand 10120
8. 
Rock Restaurant and Bar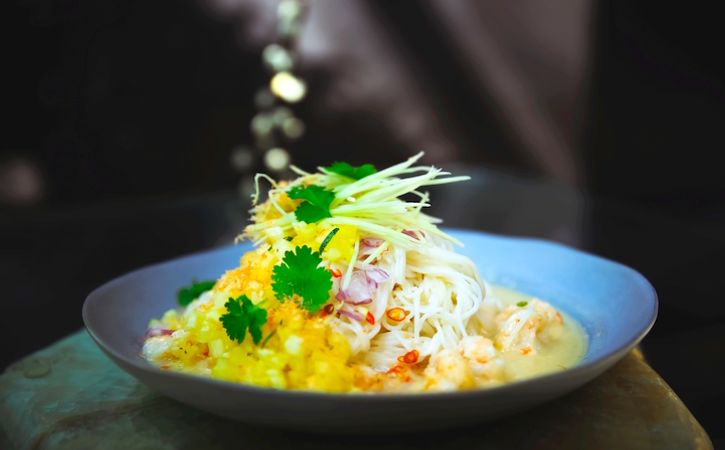 Are you looking for a romantic place for dinner?
This modern restaurant is a great place to go for dinner or to grab a few drinks. The interior of this restaurant and bar creates the perfect ambiance for a romantic night out. Rock Restaurant and Bar serves an assortment of cocktails and fusion Thai food. This is a great choice if you're looking for a more upscale restaurant without spending too much money.
Remember to try some of their cocktails and wine since they complement the food really well. You will not get your typical Thai dishes here but you'll still enjoy some amazing food and have a pleasant evening.
Address: 48/8-9 Soi Ruamrudee, Witthayu Road, Pathumwan, Bangkok, Thailand 10330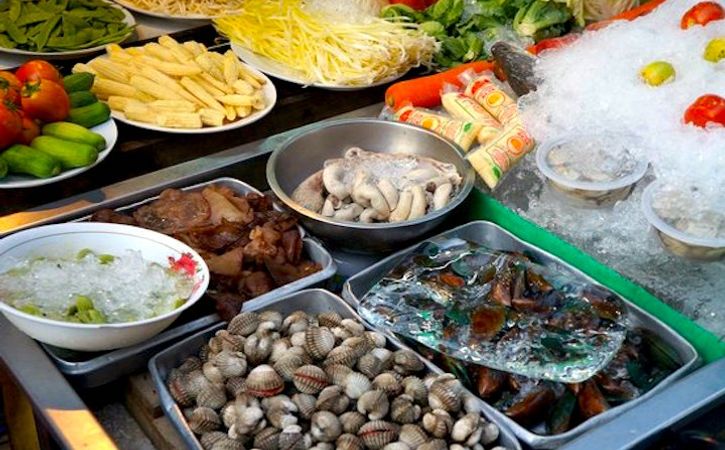 It doesn't get a more authentic experience than this.
Jok Pochana is a very casual outdoor restaurant that has delicious seafood dishes. The food here is amazing don't let the alley and the plastic chairs fool you. There are many streetside restaurants in Thailand but some people are skeptical about the food. You will leave Jok Pochana feeling full and satisfied.
The restaurant opens until late at night so be sure to stop by if you're craving a midnight snack or meal. This restaurant is known for their fish and shrimp dishes but the tom yum soup is delicious as well.
Address: 96-98 Soi Samsen 2, Samsen Road, Phra Nakhon, Bangkok, Thailand 10200
10. 
Khua Kling Pak Sod Restaurant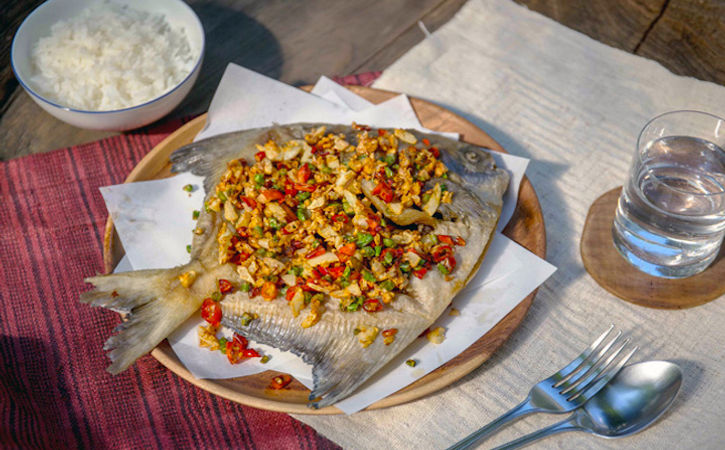 Feel the heat!
Khua Kling Pak Sod Restaurant specializes in Southern Thai food. You will not need extra condiments because Southern Thai food is known to be very flavorful and spicy. Don't worry if you cannot handle the spice, there are dishes that are not spicy as well.
The family recipes from this restaurant have been passed down for generations. You'll get a taste of southern home-style cooking that is packed with flavors. This restaurant also has three other locations.
Address: 21/32 Soi Sukhumvit 29, Vadhana, Bangkok, Thailand 10110