Planning to go to Thailand? Here are the top 5 things you need to have before you travel. 
1. Flight and Local Transport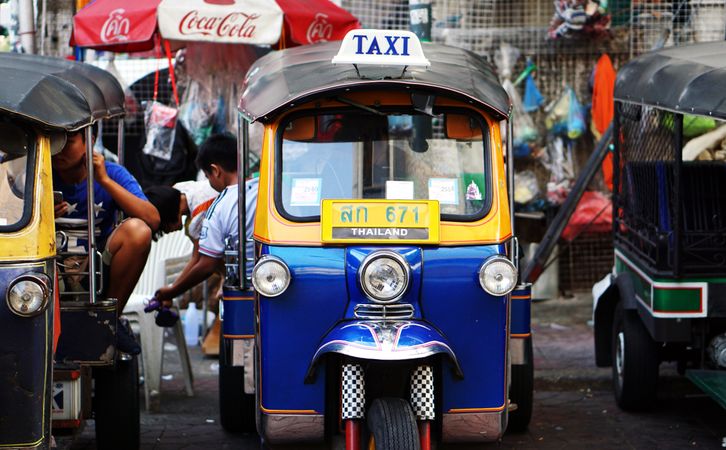 You already know where you want to go, but what is the cheapest way to get there? The airplane ticket can consume a great share of your travel budget, so you will want to do some research. The well-known booking platform Expedia has been offering flights and more for many years and is still one of the best website to find great deals, so you don't have to worry that you will end up paying too much for your flight. 
When in Thailand, getting to the islands, mountains, and cities can be confusing since you will have to use different modes of transport Also, it is not always possible to secure a seat if you just show up at the train/ bus station or harbor. We therefore recommend 12Go Asia where you can easily compare different options, book online in advance and even buy joint tickets, such as for bus and ferry when traveling to the islands. Now you can start preparing your trip. After all, anticipation is half the fun – time to get excited!
After booking the flight, you might want to get a better idea of your travel destination. A travel guide provides you with all the necessary information, whether you want to get some cultural insights or find the best dive spots. We recommend Lonely Planet, which is written by experts and one of the best and most frequently updated guides about Thailand (amongst other destinations). It bundles all you need to know in a handy format – ready to flip through – and never lets you down, even if there is no reception in sight.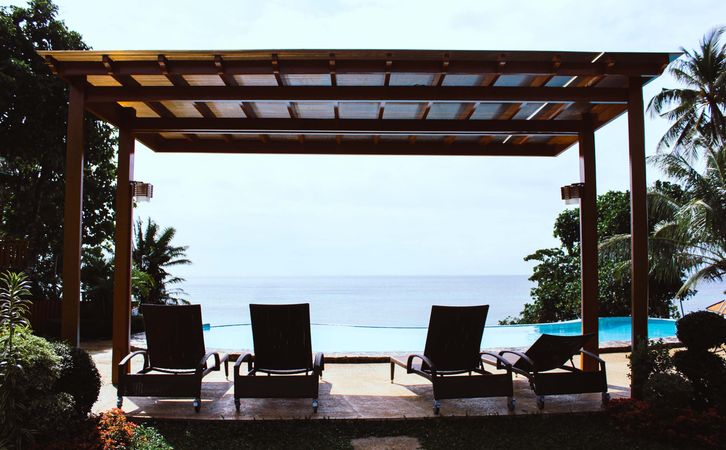 With every step you are getting closer to your adventure ahead! And what is more essential to the experience of a great vacation than your accommodation? From relaxing 5-star beach resorts to fun-filled hostels, there is a wide range of choices when it comes to where you can spend the night. Be sure to browse all your options before making the right choice. Our favorite websites to search for hotels in Thailand are Agoda and Booking.com. If you prefer staying in condos or villas, you should check out Favstay, the Airbnb of Asia.
You are almost ready to go! Thailand is a very safe country but every vacation can easily be spoiled by a bad case of food poisoning or a motorcycle accident and the hassle of dealing with medical bills afterwards. Get the peace of mind to enjoy your adventures to the fullest and purchase travel insurance! Our provider of choice is World Nomads with tailored plans that keep adventurous travelers safe in all corners of the world. But don't worry, even if you forget to get your insurance before your departure or want to stay longer, World Nomads insurances can be booked from anywhere and anytime, so you can stay flexible.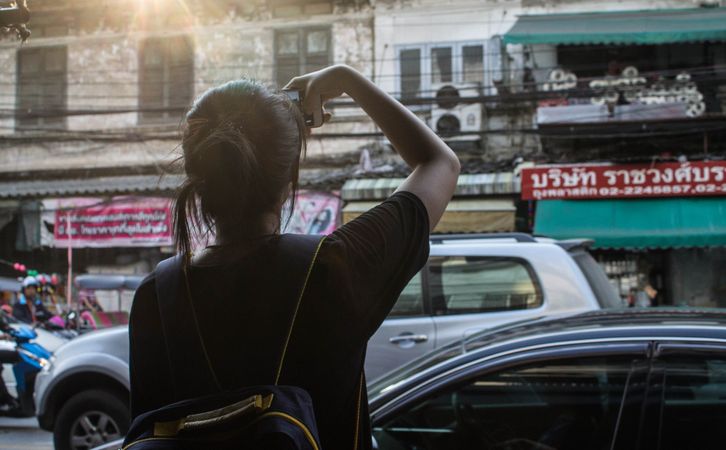 You are finally there! Your plane just landed and the excitement takes over, but wait! Bangkok is such a big city, how will you find your hotel without internet access? Luckily for you, dtac – one of Thailand's biggest providers of mobile services – offers cost-effective packages for tourists that can be purchased directly at the airport. Why spend money on roaming data, when you can get seven days unlimited 4G internet for the equivalent of 6 USD?! With the tourist packages by dtac, you can easily find your way through the streets of Bangkok, have a translation help at hand, and share your experiences with your loved ones back home. Ready? Let the adventure begin!
Wow, you made it! You arrived at your hotel and you begin to relax as the jet-lag catches up with you. Or are you too excited to rest? Why not plan some activities? How about a  Cookly cooking class or a sightseeing tour in the old city district of Bangkok? A must for every traveller! But what is the easiest and safest way to get around Khao San Road, the Grand Palace, China Town, Wat Pho and other stunning temples in the heavy heat? Hop on a tuk tuk and let the drivers from  Tuk Tuk Hop take care of your transportation. This will save your sweat, time and money with the promo code COOKLY491, believe us! 
From mountain ranges to picturesque seasides, Thailand is blessed with a variety of places to explore that can excite any traveler! Indulge in delicious food, get in touch with the local culture, be open to new experiences and you will return back home with unforgettable moments!