Bali has lots of different areas to visit, each with its own unique experiences and breathtaking scenery. Located just next to the luxurious resort area of Seminyak, Canggu also has its fair share of beautiful resorts and beaches.
Thinking of heading out to Canggu? Here are our top 10 activities to do in this Bali town!
1. Take a visit to the beaches
Source: @joshwithers via unsplash
Canggu is located just north of Kuta, a famous tourist beach in Bali. This means the beaches in Canggu are not as crowded as Kuta, and offer you a breathtaking view of the sea! Beaches in Canggu each have their own characteristics, such as Echo Beach with its flat sand formations and excellent waves. Spend a day (or more!) doing some beach-hopping in Canggu!
2. Surf in Bali's best beaches
Photo Source
Canggu's perfect location means that their beaches are known for their waves that are perfect for surfers! Two of the most well-known beaches for surfers in the area are Echo Beach and Batubolong Beach. Echo beach is also perfect for those who like to spend their time idling along the shoreline. Batubolong Beach offers you a picture-perfect view of a temple that is situated right on a rock, that extends into the sea. Pack up your surfing gear and get ready for some fun!
3. Rediscover yourself through a yoga class
Photo Source
Spend your vacation improving your inner self! Canggu offers up a multitude of wellness classes to take during your holiday. One of the most famous ones is Desa Seni Yoga, a wellness resort that offers a wide selection of different yoga classes, as well as acupuncture sessions amongst other services. Of course, since Canggu is home to lots of different yoga schools and classes, you can simply go around town and find one that fits your preference!
4. Hang out at the beach clubs
Photo Source
Who doesn't love an excuse to go visit the beach club? It's the perfect place to chill out by the beach and cool down with a dip in the pool. If you're feeling social, it's also a great place to mingle and meet new friends! This is definitely one of the activities you should check out in Canggu.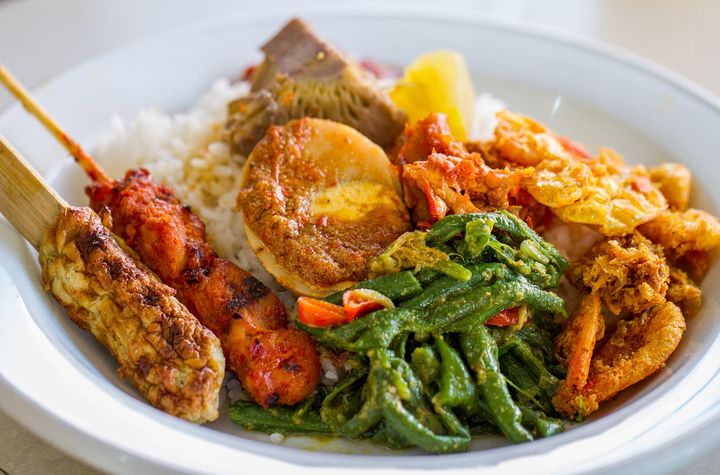 Learn new skills and traditional Balinese recipes during your vacation! Accompanied by an experienced cook, you can cook up some of Bali's most authentic dishes. Be it Ayam Betutu or Tum Ayam, be ready to cook up a storm in the kitchen! Here is a list of cooking classes you could take up during your visit to Canggu.
Source: @sonniehiles via unsplash
It would be a shame to miss out on this fun activity in Canggu. There are lots of unique cafes and other eateries in Canggu that you simply must visit. Almost all of them offer up beautiful themes and atmospheres, so it's the perfect chance for you to snap up some good shots for your social media!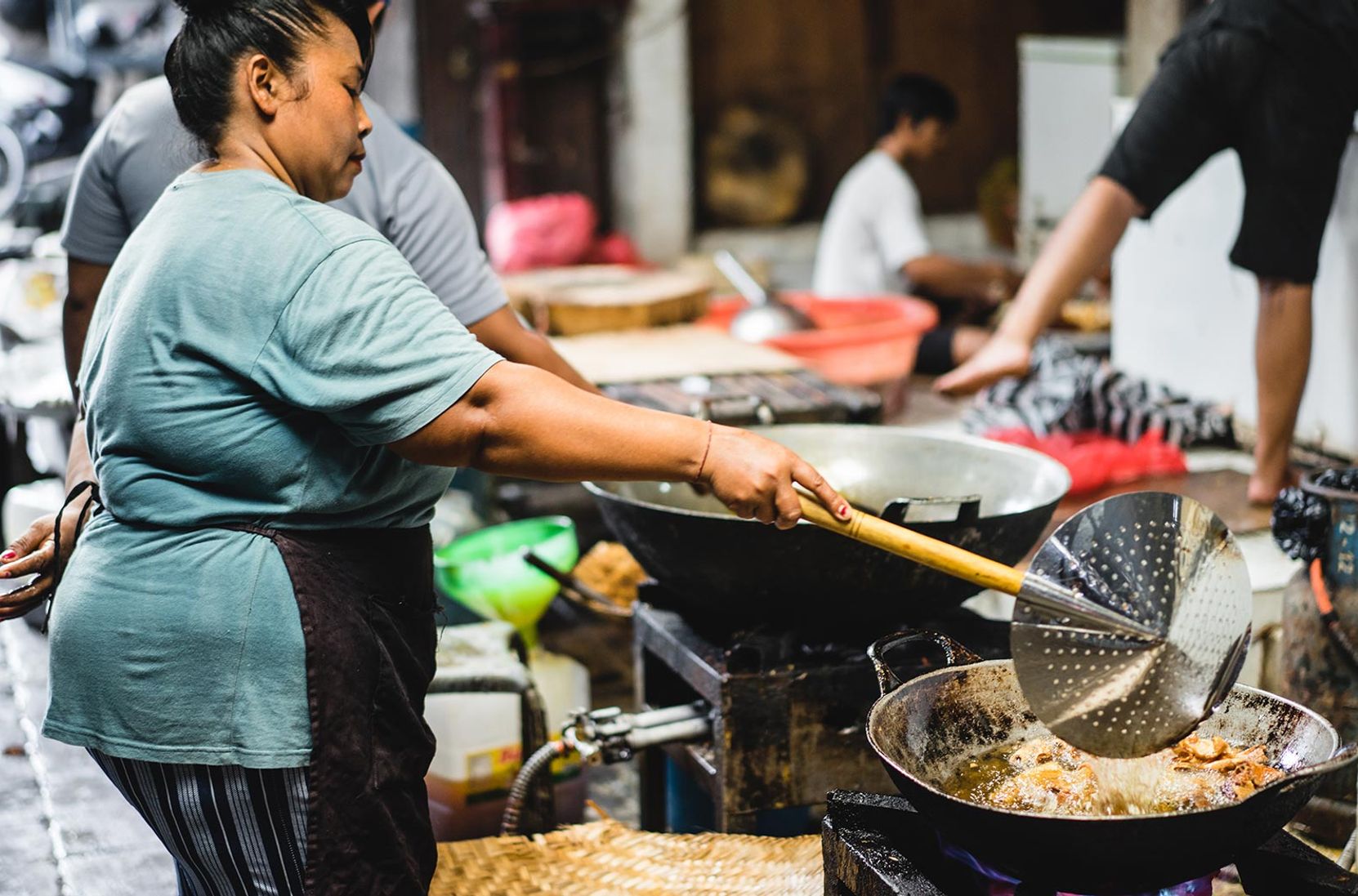 Foodies, get ready! What most tourists don't know is that Pasar Badung, one of the biggest local markets in Bali, is actually a trove for street food lovers…but only in the morning! Like, really early in the morning. Through this guided market tour, find the best local street food that you can get in Canggu, and learn the story behind those treats! Click here to know more info about this street food adventure!
Source: @karinalago via unsplash
Once the day turns into night, Canggu offers you some the best clubs and live-music performances in South East Asia! Feel free to dance your heart out on the dancefloor, or chill in the bar enjoying some acoustic performances by local (or international artists). There is a perfect place for everyone who enjoys a good party.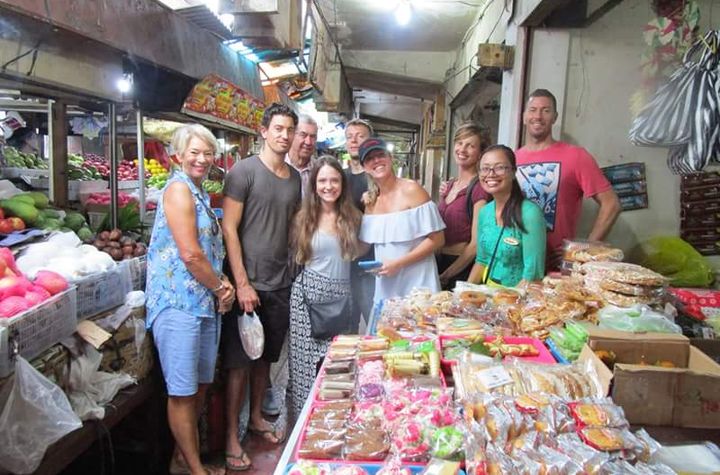 One way to really get into the local culture and tradition is through seeing their daily activities. Where better than the market? The market is where most locals meet every day. Exploring the local market alone might be challenging since it's hard to understand the language and what is going on. Luckily, there are available guided market tours to help you understand better! Click here to see more options for a local market tour!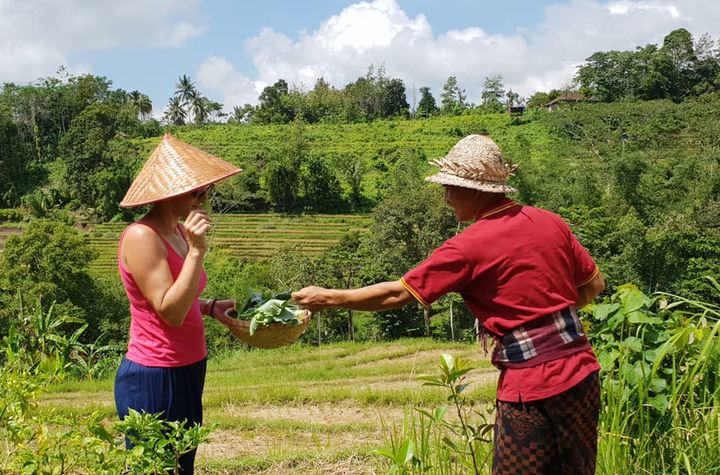 Like Ubud, Canggu also has its fair share of lush, green rice fields! Walk through a rice field and get the chance to learn about rice cultivation from the locals! Be careful about slipping into the field; it is really hard to get out of the muddy rice field if you've fallen in! Here are some of our best recommendations for rice field tours!