Kyoto: A landlocked city with amazing sushi.
Kyoto is filled with beauty and elegance. It's home to the famous Gion district, where it's still common to see Geisha roaming the streets and entertaining guests in Kyoto's many restaurants.
Even though Kyoto is landlocked that doesn't stop it from having some of the worlds' greatest sushi. Take a break from Kyoto's historic views and be prepared to go on a culinary journey to the best sushi restaurants in Kyoto.
This guide will help you decide where to eat with 7 of the best sushi restaurants in Kyoto. Including the 3 Kyoto sushi restaurants to hold a Michelin star in 2018.
Without further ado, check out our list of the 7 Best Sushi Restaurants You Must Try in Kyoto: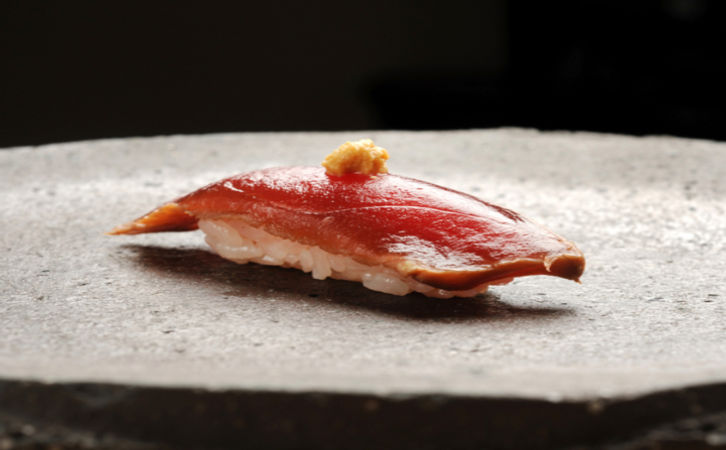 by Savor Japan
First stop on the Kyoto Michelin Star sushi train.
With a motto like "make the people of the world smile with sushi" it's no wonder chef Matsuda Kazunori and his restaurant have made it on countless lists of the best sushi in Kyoto.

Matsudaya specializes in a Tokyo style sushi known as Edomae and only uses fresh fish from the Tsukiji market in Tokyo or the Nishiki market in Kyoto. Because of this, Matsudaya has no set menu and will only serve the best fish from the day.

Recommendation: Matsudaya highly recommends their "caviar sushi" as a must-try dish. And their egg sushi is a long-time fan favorite. It may sound strange, but it's worth the try. There's even a dessert version!

Price: Lunch starts around ¥15,000 and ¥20,000 for dinner.

How to get there:Take the Keihan Main Line to Gion-Shijo Station. It's only a 5 minute walk from there.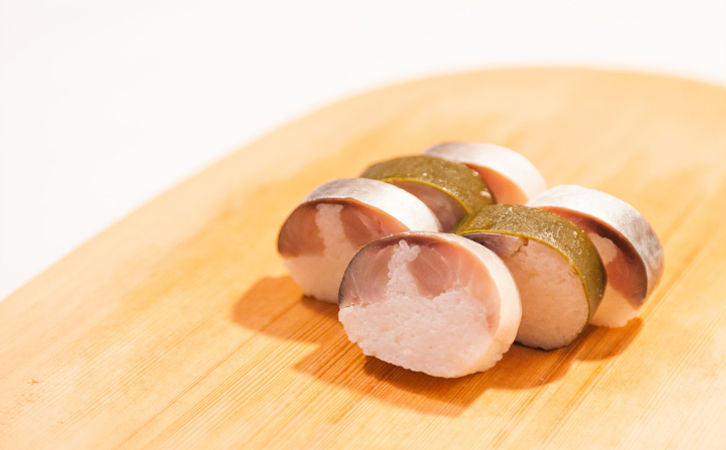 by Izuju
Budget friendly, Kyoto style sushi.
Known for their sabazushi, Izuju is one of Kyoto's oldest sushi restaurants. With over 100 years of experience, you won't be able to find a more authentic Kyoto style sushi.

Unlike many restaurants who specialize in nigiri, Izuju focuses on sabazushi. This type of sushi is made with lightly pickled mackerel and rice wrapped in a thin layer of kombu (kelp).

Its' price and Kyoto authentic sushi is what makes Izuju one of the best sushi restaurants in Kyoto.

Recommendation: Be sure to have some Hakozushi or "box sushi" before leaving. These perfectly square sushi bites will make for a tasty treat and an Instagram ready photo!
Price: Izuju offers modest prices for their quality sushi with rolls starting around ¥500. Expect to pay about ¥1,000 to ¥2,000 per person for a full meal.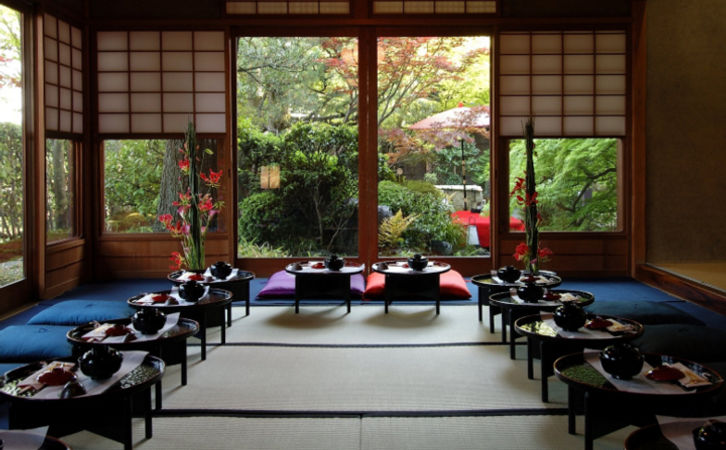 by Kyoto DMC
If you're looking for a Kyoto culture trip this is the place to be!
Established in 1856, Shimogamo is another long-standing sushi spot in Kyoto. Due to its' location within the Shimogamo-shrine, guests are treated to a view of Mt. Hiei and the beautiful garden outside the shop.

The restaurant also serves as a traditional Japanese tea house. Everything from the architecture to interior design is authentic to Kyoto and Japanese culture.

Shimogamo Saryo takes pride in its' Kyoto roots and sources all of its' ingredients locally. They also use traditional Kyoto cooking techniques to prepare all their dishes.
Price: Meals here start at about ¥5,000 for lunch and go up to ¥25,000 for the chef's special kaiseki.
How to get there: The closest station is Keihan Railway Demachiyanagi and it's about a 9-minute walk from there.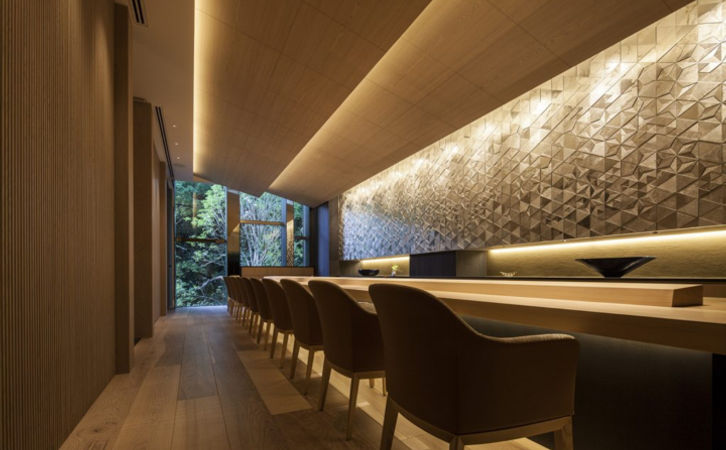 by Lifestyle Asia
The second Michelin Star sushi to grace our presence.
After opening in 2016, Sushi Wakon is already holder of a Michelin Star. Master Chef Rei Masuda created this restaurant after owning Sushi Masuda, a two-star michelin restaurant in Tokyo. Sushi Wakons' concept is elegance, every element is specially made by Japanese craftsmen.

The draw of Sushi Wakon is its' intimate and interactive dining experience. Guests are able to watch as chefs elegantly create their meal. They are also encouraged to engage with chefs to fully experience the restaurant.

All the fish is locally sourced and flown in daily from Tsukiji Market in Tokyo. The menu is based off of seasonal produce with utilization of the days' best catch.
Price: Expect to pay at least ¥18,000 for lunch. Dinner starts at ¥23,000 and goes up to ¥30,000 for the premium omakase.
How to get there: The closest stop is Keihan Electric Railway Shichijo Station. Walk east along Shichijo street then walk up the Onna-zaka hill. Sushi Wakon is location about 10 minutes away inside the Four Seasons hotel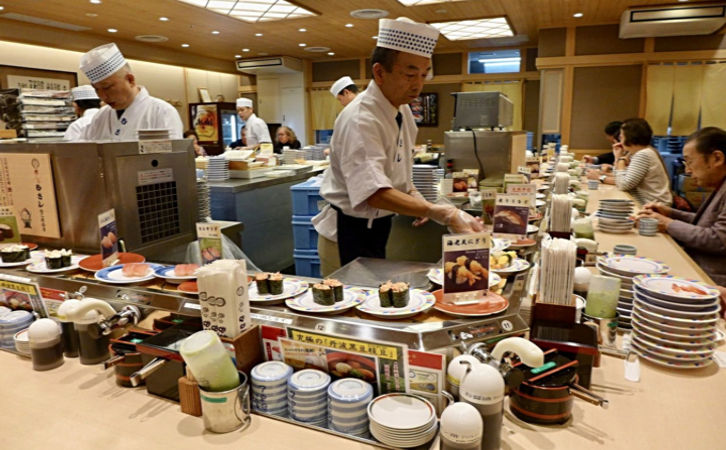 by Edel Trips
The conveyor belt sushi experience you've always wanted.
No list of the best sushi restaurants in Kyoto would be complete without conveyor belt sushi. The sheer value is something out of a dream and Musashi is making that dream come true.
Musashi offers over 50 different types of sushi and they pride themselves in using fresh ingredients. If you don't see something you like on the menu, feel free to ask a waiter and they're usually able to make it on the spot. They even have their menu translated into english to make it easier for foreign travelers.
Recommendation: Try the tamago (egg) nigiri. It may not be fish, but it's one of the most popular items Musashi offers.
Price: Expect to pay at least ¥18,000 for lunch. Dinner starts at ¥23,000 and goes up to ¥30,000 for the premium omakase.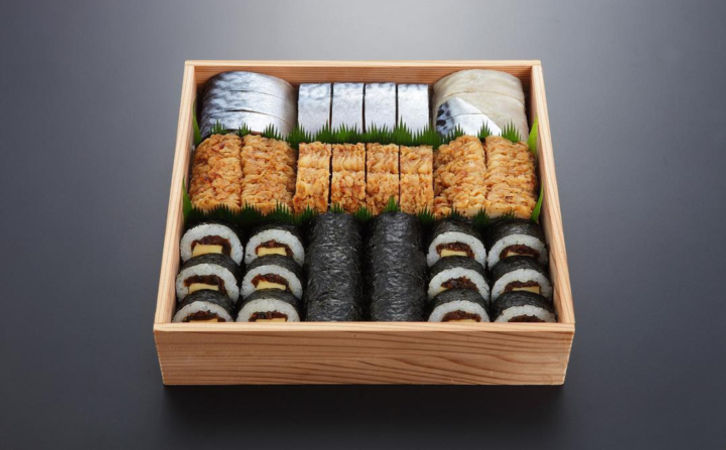 by Izuu
200-year-old sushi??
There have been several old restaurants on this list, but Izuu takes the prize. Established in 1781, Izuu has built a reputation to last centuries.
It's known as the first restaurant to start selling sabazushi, Kyoto's take on sushi. And is said to have the best in all of Japan. They also serve Kyoto style chirashizushi and suzume zushi and even sell souvenirs to take home.
Price: On average lunch and dinner will cost about ¥2,500. Considering how long it has been around, this place is a bargain!
How to get there: Hop on the Keihan Main Line and get off at Gion-Shijo Station. It's a quick 5 minute walk from there.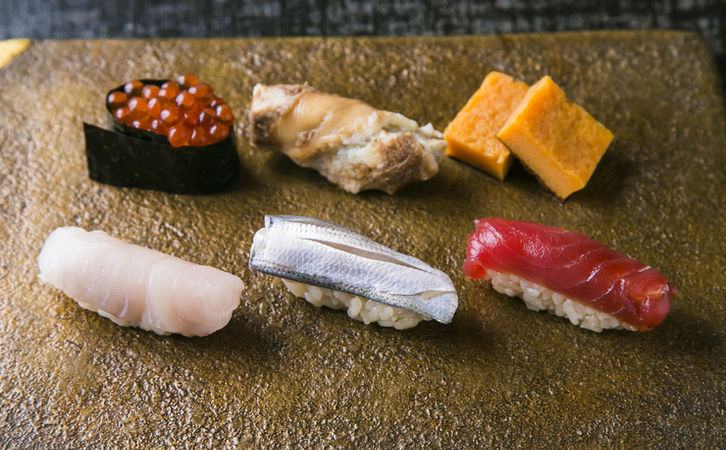 by Savor Japan
The last Michelin Star sushi to wrap up this guide.
Sushi Matsumoto is located in the Gion district right next to Sushi Matsudaya. Owner and chef Daisuke Matsumoto trained and worked as a sushi chef in Tokyo. He was inspired by Kyoto's elegance and moved here to start his new restaurant.
Due to Chef Matsumoto's background, this restaurant specializes in Edomae or Tokyo style sushi. Every morning fish is brought in from several markets across Japan to provide only best culinary experience.
Expect to see more than just nigiri here. Matsumoto offers a variety of small dishes including: roasted surf clams, kobujime, and even pickled gizzard shad.
Tip: Matsumoto only has 11 seats, so be sure to make a reservation ahead of time!
Price: If you come for lunch a meal will cost between ¥10,000 and ¥16,000. And dinner will cost between ¥16,200 and ¥19,940.
How to get there: Take the Keihan Main Line to Gion-Shijo Station. Once you get off it's only a 5-minute walk away.
We hope this guide helped you choose where to dine and find the best sushi restaurants in Kyoto. If you're looking for the best things to do in Kyoto and want to get a more authentic experience of sushi, we recommend trying out a sushi making class.