Are you looking for the best and most fun things to do in Bangkok?
If you have never been to Bangkok you will probably agree that it can be quite overwhelming to plan your stay in Thailand's vibrant capital. Bangkok is lively, energetic, chaotic and fascinating – all at the same. No doubt that the city has much to offer! 

There are a few things to do in Bangkok that you simply can't miss. But don't worry, you can cover all the must-see and must-do activities within 2 or 3 days.

This guide will help you to get the most out your stay and to find the 10 most fun things to do in Bangkok. We will show you the best tourist attractions,  how to get there and when to visit!
1. Take a Thai Cooking Class and Spoil Your Taste Buds!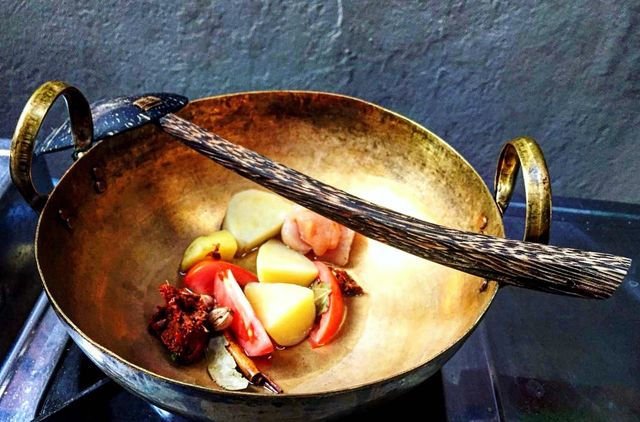 Ready for the culinary highlight of your trip?
You cannot fully experience Bangkok without stepping into its food culture. Street food is a good place to start, but what's better for a total immersion than getting your hands dirty through a fun Thai cooking class? 

Picture yourself, picking up your fresh ingredients in a local Thai market and cooking your favourite Thai and other infamous must-eat dishes! Plus, you will bring back some serious cooking skills and the flavors of Thailand to your own kitchen  to impress your friends!
2. Explore Bangkok's Chinatown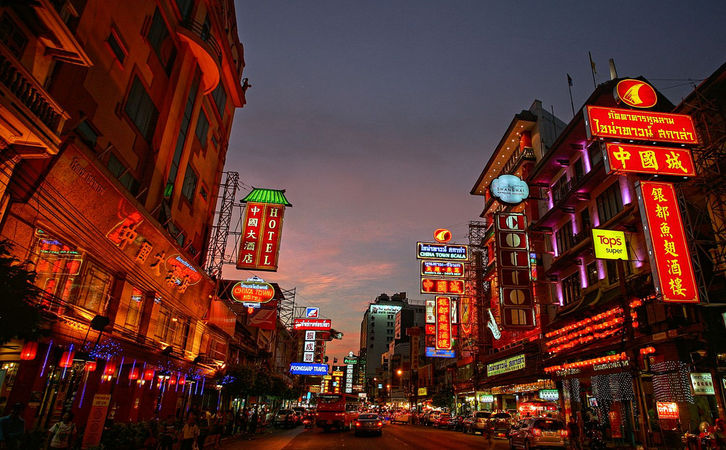 by Heiko S
Bangkok's best mix of hip bars, old shop houses and delicious food!
This might be surprising, but a visit to Chinatown is highly recommended for all foodies out there! Walk around Chinatown's little side streets to witness locals' everyday life and explore some of Bangkok's best street food and restaurants. Besides delicious food, Chinatown also offers some of the hippest bars in town and a glimpse into the times of the old Bangkok.

Good to know
Visiting Chinatown is a fun thing to do at night, because Chinatown will be buzzing with lights, smells, people and flavors that will thrill all your senses. 

How to get to Chinatown
Take the MRT and get off at Hua Lamphong station.
3. Shop Until You Drop at Chatuchak Market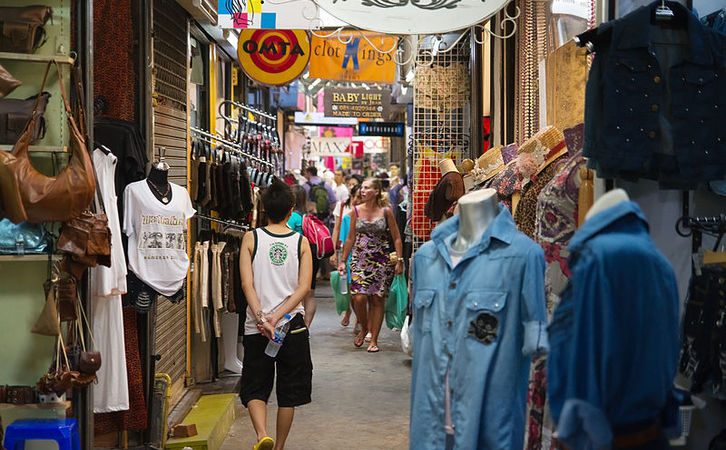 by JJ Harrison
Chatuchak Market – a shoppers paradise!
If you're staying in Bangkok during a weekend, you should definitely go to Chatuchak market – the largest weekend market in the world and one of the best places to visit in Bangkok for shopping.  
You can find about anything you can imagine that can be sold, from designers shirts to decoration items and all types of food. This is the place you want to go for a fun shopping experience to get a few souvenirs to bring back home! Get lost among the thousands of stalls and, we promise, you could spend hours wandering around. This is also an interesting thing to do with kids.
When does Chatuchak Market open
Friday: 6 p.m. – midnight
Saturday & Sunday: 9 a.m. – 6 p.m. 

How to get to Chatuchak Market
Take the BTS to Mo Chit station, or the MRT to Chatuchak Park station and follow the crowd.

What else you can do in Chatuchak Market besides shopping
Chatuchak Market, also called "JJ", is not only a shopping paradise, but also popular for its food and for watching the hustle and bustle around.
4. Enjoy a Ride in a Tuk Tuk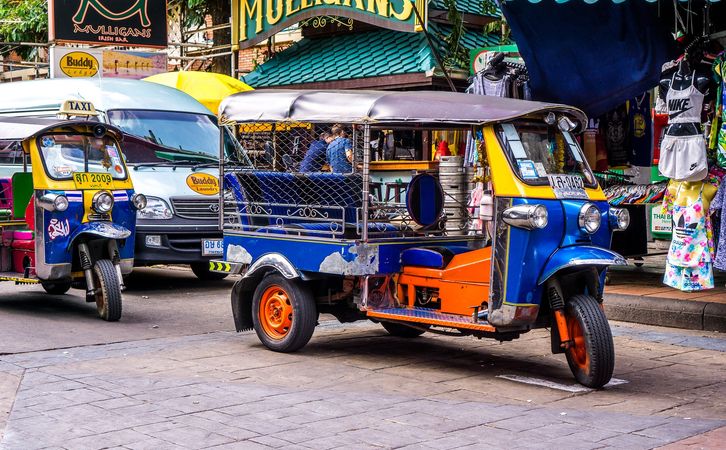 You can't go to Bangkok without riding in a tuk tuk!
You will see Bangkok from a different perspective from inside a tuk tuk. This is the most adventurous and unique way to get around the city because you can feel, hear, and smell Bangkok. 
Good to know
We recommend you discover Bangkok's attractions through a fun and trustworthy hop-on, hop-off tuk tuk tour with Tuk Tuk Hop. Another great way to experience a tuk tuk ride is during night time when there is less traffic and you can enjoy the city lights in the dark.
We also have a great cooking class in Khao San that brings you around in a tuk tuk to a local market before learning how to cook delicious Thai dishes.
5. Visit the famous Wat Pho Temple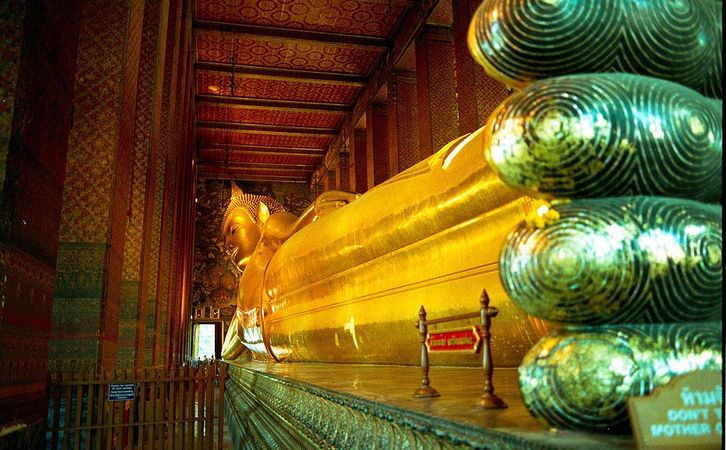 Have you seen this huge Buddha in Thailand?

This is definitely a must do in Bangkok if you're a first time visitor. The temple is famous for its giant reclining Buddha that is almost 46 meters in length, and quite an amazing sight especially because it is covered in gold leaf.

Apart from being one of the largest temple complexes in the city, Wat Pho is also a great place to get a traditional Thai massage.

You could also plan a Wat Pho temple tour with a cooking class. It's probably the best way to spend a day in Bangkok and really immerse yourself in the culture & tradition.

Best time to visit: Any time between 8:00 AM to 17:00 PM

Entrance fee: 100 Thai Baht

We would recommend: Purchase a bowl of coins at the entrance of the hall which you can drop in the 108 bronze bowls which line the length of the walls. Dropping the small pennies in makes a nice ringing sound. The money also goes towards helping the monks renovate and preserve Wat Pho.
6. Watch the Sunset from a Rooftop Bar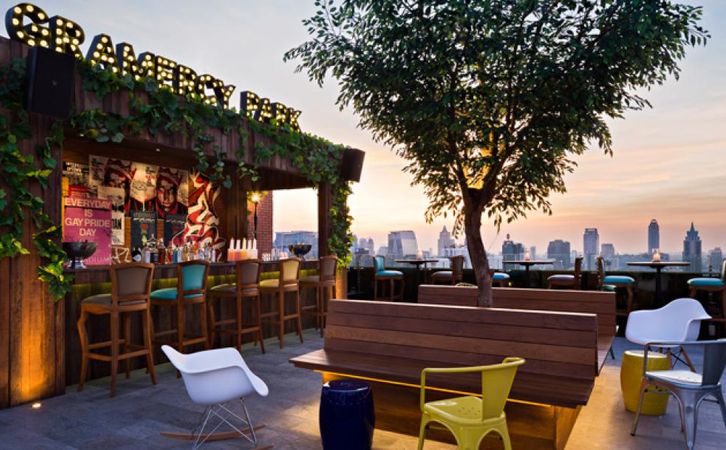 by BK Magazine
This is the best way to end a day in Bangkok and to enjoy the beginning of an exciting night! 
We like Gramercy Park because the rooftop bar is inspired by the New York park wearing the same name. Go get a drink and enjoy the chilled vibe of the place and the amazing view over Bangkok!

When: Daily from 6 p.m. – 1:30 a.m. 

How to get there: Take the BTS to Nana station. The bar is located at the 35th level of the Fraser Suites tower, above its neighbor, the bar Above Eleven located the 33th level.
7. Follow the Trails of Jim Thompson and Explore the Origins of Thai Silk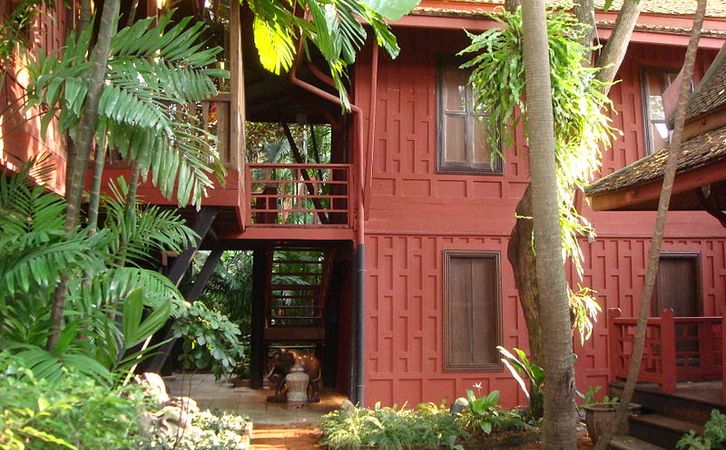 by Millevache
The Jim Thompson House can't be missed on any Bangkok to do list!
Jim Thompson was an American entrepreneur who settled down in Thailand, developed the Thai silk industry, and collected art from several countries around Southeast Asia. He disappeared in mysterious circumstances in 1967 in the jungle surrounding the Cameron Highlands in Malaysia. An hour and a half guided tour will take you around a complex of Thai-style houses that Jim Thompson collected around Thailand in the 1950's and 1960's. Immerse yourself in the Thai culture walking around this oasis of Thai art, design, and architecture.
Jim Thompson House opening hours
Every day 9:00 a.m – 6:00 p.m.
How to get there
Take the BTS to the National Stadium station and walk to the house; or use the Khlong Saen Saeb public speed boat service until the Sapan Hua Chang stop then turn right along the canal path and walk around 200 metres.
Jim Thompson House entrance fee
200 Baht for adults / 100 Baht for visitors under 22 years old
8. Get a Really Cheap Foot Massage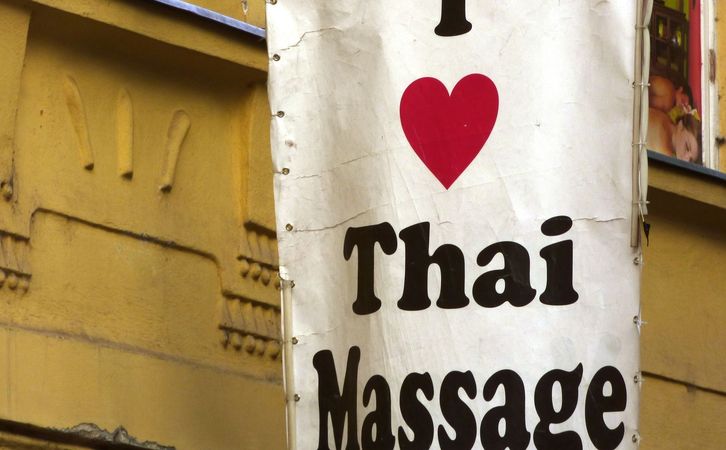 Do you feel like you need to relax?
Eating, walking, and exploring can be tough activities sometimes. But there's something you can do while you don't do anything.
Head to Tony Massage for one hour foot massage: one of the best we've had in Bangkok! An hour-long foot massage goes for only 100 baht and includes a shoulder, back, and head rub. Nothing fancy here but it's clean, cheap, friendly, and your legs will thank you for this dream treatment.

When: Open until 11 p.m.
How to get there: BTS Asok or MRT Sukhumvit.
9. Immerse Into the Flavorful World of Thai Street Food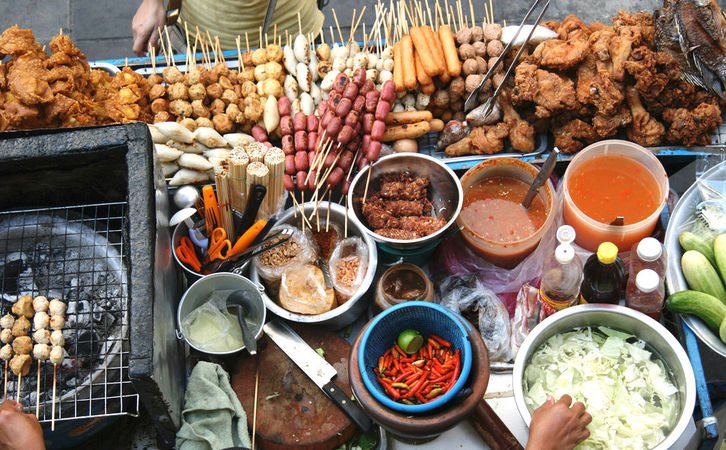 by Jaaron
Must-see, must-smell and must-try!

This is one of the best reasons to be in Bangkok: the street food! There are endless dishes that you need to try while you are here. You can literally find a variety of street food vendors at every corner, that sell mostly everything that Thai cuisine has on offer, from grilled meats on a stick, pad thai, rice curry bowls, coconut water, etc. You could end up just living on street food and nothing else because the food is so good. If you truly want a taste of Bangkok, you must try its street food!

Want to truly experience what makes Bangkok's street food incredible? How about taking a cooking class to learn about the necessary ingredients for all these delicious dishes.
10. Take a Break and Explore Bangkok's Green Lung by Bicycle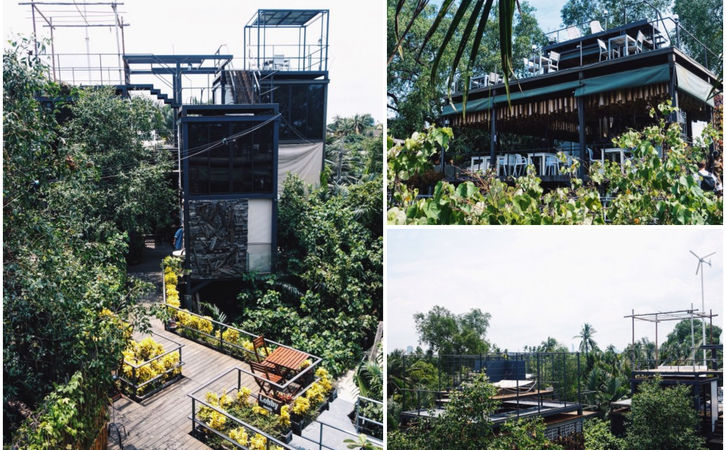 Spend some time at Bangkok's Green Lung, Bang Krachao in Phra Pradaeng
Located just across the river, the place is a vast area of green space offering a great escape from the city's pace, and we bet you won't find much tourists there! A small boat takes you to the other side on the pier where bicycles are available for rent and you're good to go with a map provided to you!

Ride on the narrow walkways, taste all the foods at the Talad Nam Peung floating market if you go there on a weekend, and enjoy every minute spent in this green environment. Find your way to the Bangkok Tree House to have lunch and have your mind blown by this incredible hotel up in the trees.

Good to know
Get to Bang Krachao as early as you can in the morning to spend as much time as possible there and (try to) avoid the heat.
How to get there: Take the MRT to Klong Toey, and a taxi from there to the Klong Toey Pier at Wat Klong Toey Nok Temple. It is only 10 baht to cross the river on a small boat. Once on the other side of the river, bicycles can be rented for 100 baht a day.