The Best Place to Start Your Foodie Adventures
Many people are familiar with Japanese cuisine but it can be a little overwhelming to find a good restaurant to eat at. This guide will provide some of the best restaurants you must visit when you are in Tokyo. There are many expensive Michelin Star restaurants in Tokyo but you do not have to go to the most expensive restaurants to have a good meal.
Some of these restaurants are franchises so you will be able to find them in other parts of the city. Aside from franchises that are worth trying, we've also included small family owned restaurants that will provide the best authentic Japanese food. These are some of the best Japanese restaurants in Tokyo that will make your mouth water and leave you craving for more.
Be sure to stay until the end of the article for a little surprise, but first here are 10 Best Japanese Restaurants in Tokyo:
1. Ichiran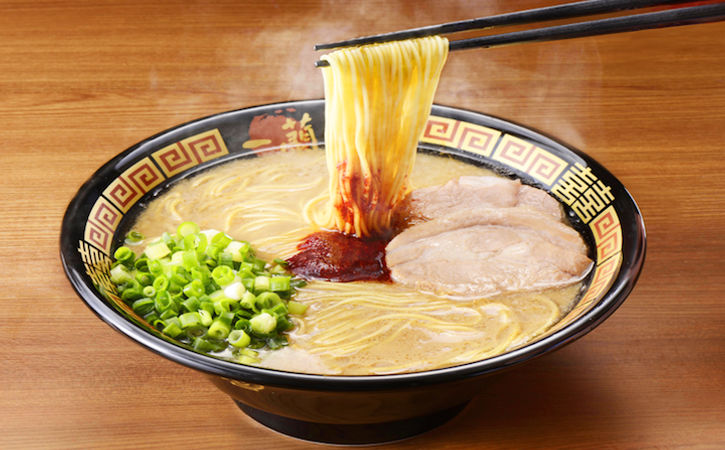 Source: Ichiran
Perfect for individuals who like to eat alone.
Ichiran is a really popular ramen franchise that can be found all over Japan. There are also locations in Hong Kong, New York, and Taiwan. The design of the restaurant provides a unique experience for the customers. You can personalize your ramen and order from a vending machine.
After ordering, you will then be seated in a booth with a small window. The atmosphere of the restaurant is supposed to provide as little human interaction as possible so you can focus more on the food. The line can be very long sometimes but it is worth the wait. Be sure to check out the other locations if you want to avoid the long lines.
Address: 1-22-7 Jinnan, Iwamoto Bldg. B1F, Shibuya 150-0041, Tokyo Prefecture
2.
Asakusa Tsurujirou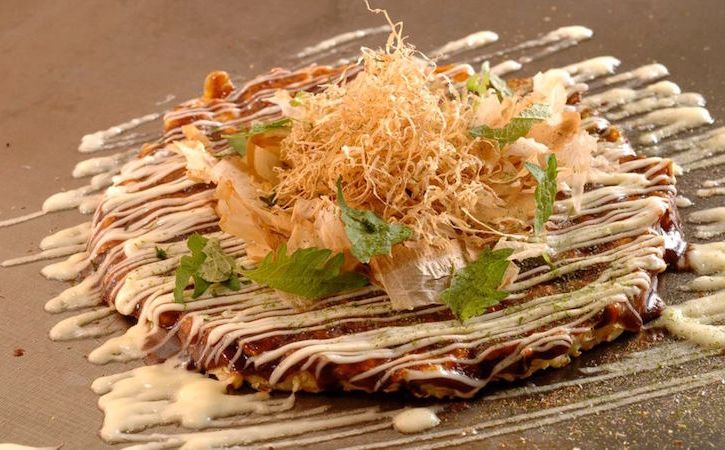 Source: Asakusa Tsurujirou
Make your own food at a restaurant.
Asakusa Tsurujirou is an okonomiyaki restaurant you must visit in Tokyo. Okonomiyaki is a Japanese-style pancake that contains a variety of ingredients. Each table has a hot plate so that the food can be prepared right in front of you.
Customers can choose to make the okonomiyaki by themselves or ask the chefs to make it. It is a lot more fun if you make it yourself! There are instructions listed in English so don't worry if you do not know how to make okonomiyaki.
Address: 1-20-8 Asakusa, Takeyama Bldg., Asakusa, Taito 111-0032, Tokyo Prefecture
3. 
Han no Daidokoro Kadochika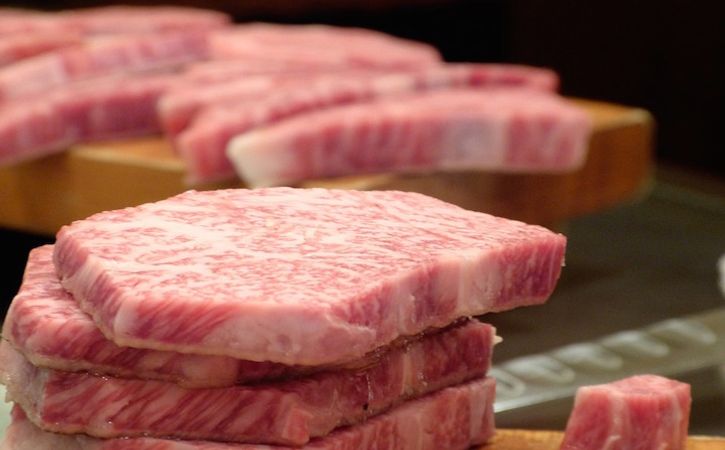 Eat the best beef in Tokyo.
If you love to eat meat, then this is the restaurant for you. Han no Daidokoro Kadochika is a barbeque restaurant that lets you grill your own meat. Just choose your favorite meat and then cook it on the table. This restaurant has a good selection of meat but the most popular is the Kobe beef.
You must try Kobe beef when you are in Japan. Kobe beef can be very expensive but it is a reasonable price at this restaurant. The meat is delicious and will melt in your mouth! You will not be disappointed when you dine at Han no Daidokoro Kadochika.
Address: 2-28-5 Dogenzaka, Shuei Bldg B1F, Shibuya 150-0043, Tokyo Prefecture
Enjoy this simple but delicious snack.
Harajuku Gyozaro is a popular place to go if you are looking for a cheap small meal. The restaurant specializes in gyoza, Japanese dumplings. This is a great place to go if you want a quick lunch since the menu is very simple and the service is fast. Gyoza is often fried but you can also have it steamed.
Enjoy a cold beer with your gyoza while you watch the chefs make the food. Customers are seated in a rectangular bar while the chefs make everything in the center. The small restaurant and seating create a more intimate and friendly atmosphere.
Address: 6-2-4 Jingumae, Shibuya 150-0001, Tokyo Prefecture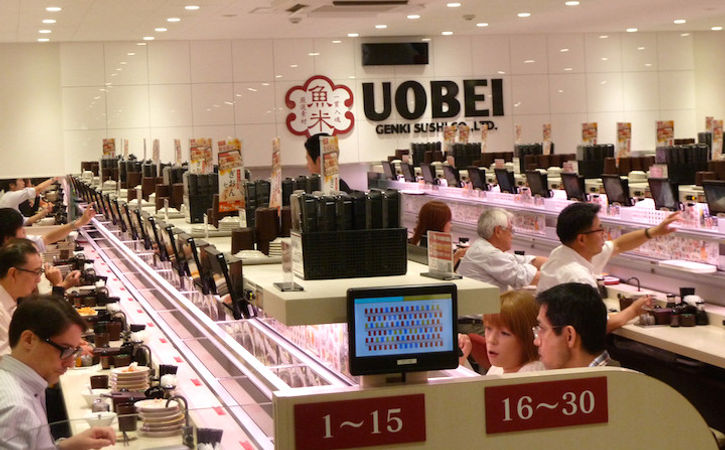 A fun way to eat sushi.
A trip to Japan is not complete without having sushi as a meal. Uobei is a restaurant that serves sushi on a conveyor belt. You order on a touchscreen and then the food will be delivered on a "high-speed train". This modern way to eat sushi is synonymous with Japan's fast-growing technology.
Conveyor belt sushi has been around for years and there are many similar restaurants but their prices and food might vary. Oubei has affordable sushi and it is very easy to order. You can also play a game on the screen after each meal and a small discount towards your bill if you win.
Address: 2-29-11 Dogenzaka | 1f, Shibuya 150-0043, Tokyo Prefecture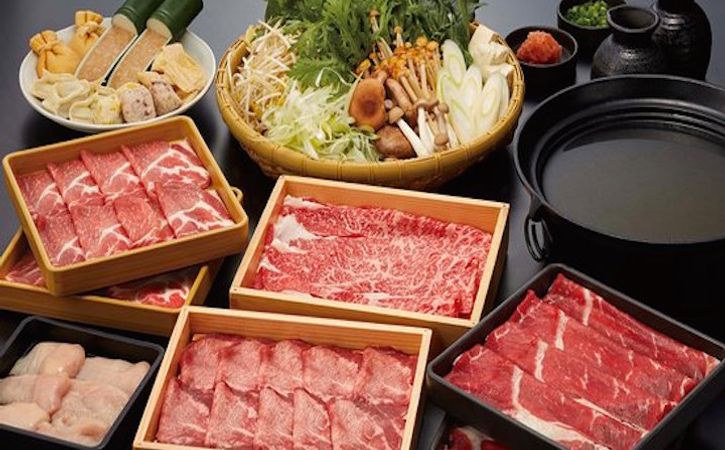 All you can eat for a reasonable price.
Nabezo is a shabu shabu franchise that is located all over Tokyo and other parts of Japan. Similar to Chinese hot pot, shabu shabu is a dish that has vegetables and meat cooked in boiling broth. The food cooks instantly so you don't have to worry about it taking too long to make.
Unlike many Japanese restaurants, Nabezo gives customers the option of "all you can eat". If you're planning to do this, be sure to have enough space in your stomach so you can eat as much as you can. Although most people come here mainly for the meat dishes, vegetarians can enjoy this too.
Address: 3-30-11 Shinjuku, Shinjuku Takano Dai2 Bldg 8F, Shinjuku 160-0022, Tokyo Prefecture
Eat sushi the omakase way.
Sushiryori Inose is a small local restaurant that serves fresh sushi. The price is not cheap, however, it is not as expensive as some Michelin Star restaurants. This restaurant is worth a visit even though it is a little more on the pricey side.
The food is served omakase style, which means that it is the chef's choice on what to serve you. The chef will show you the main ingredient and then serve each sushi individually. Be sure to make a reservation if you are interested in eating here. They might not accept customers without a reservation.
Address: 2-20-2 Higashigotanda | 1f, Shinagawa, Tokyo Prefecture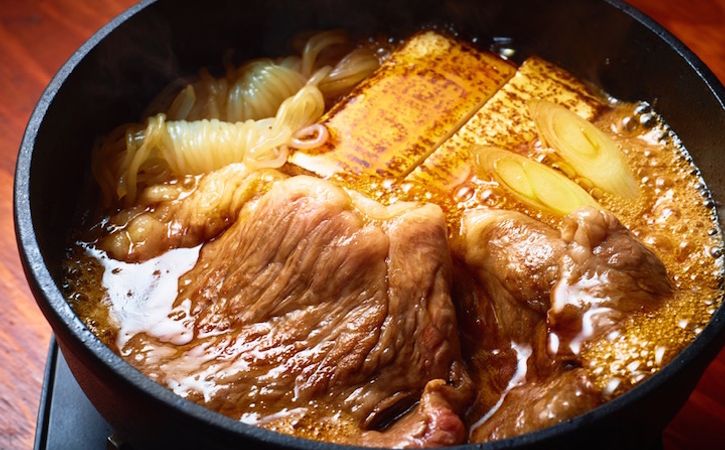 Delicious food and unlimited drinks.
Oedo Ayashi offers a wide range of modern but authentic Japanese foods. This is a good restaurant to eat if you are looking for a more upscale restaurant without spending too much money.
You can get the best value for your meal if you order from a set menu. If you want to try the different options of sake, you can also order from the "all you can drink" menu.
Address: 1-18-9 Kabukicho, 6F WaMall Kabukicho, Shinjuku 160-0021, Tokyo Prefecture
9. 
Kushiyaki Bistro Fukumimi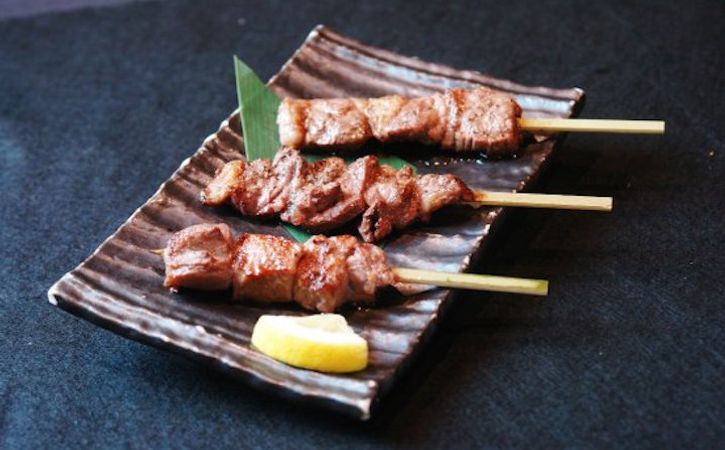 You'll be greeted with the delicious smell of grilled meat.
Yakitori, or meat on a skewer, is a popular street food but it is often served in restaurants and bars as well. Kushiyaki Bistro Fukumimi is known for their yakitori and other skewers. You can enjoy the food as you watch the chefs grill it in front of you.
Don't forget to order sake since it pairs well with the food. This is the perfect place to go if you just want to wind down after a long day of exploring Tokyo.
Address: 5-10-9 Ginza, B1 Ginza YK Bldg., Ginza, Chuo 104-0061, Tokyo Prefecture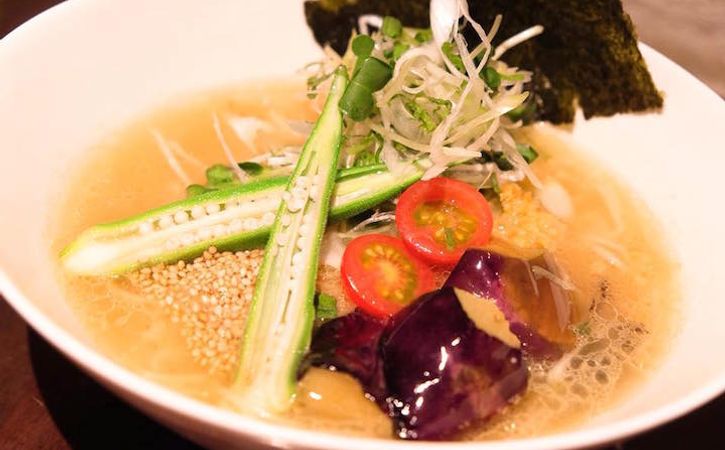 Vegetarian food does not have to be boring.
Vegetarian dishes can be just as delicious as meat dishes. T's Tantan is a vegetarian restaurant that serves Japanese dishes with meat substitutes. They have a large variety of vegetarian and vegan meals that are perfect for everyone. T's Tantan has Japanese and Western dishes but they are best known for their vegan ramen.
The restaurant is located inside of Tokyo Station and can be a little difficult to find. Follow the signs to the Keiyo line and you will see the restaurant as you pass by Keiyo street. You will need to be inside the JR Lines or purchase a ticket to get into this part of the station.
Address: 1-9-1 Marunouchi, Keiyo Street, Marunouchi, Chiyoda, Tokyo Prefecture
Wait we have a little extra for you!
There are plenty of restaurants in Tokyo and we hope this guide helps you to make the most of your trip.
If you love food and want to take a cooking class in Tokyo, use the promo code TOKYOEAT10 to get a 10% discount on www.cookly.me.