Alex Betolaza is the founder and head chef at The Paella Club, a kitchen where locals and travelers alike can cook alongside each other.
Originally from Canada, Alex was born to Spanish parents and moved to San Sebastian to complete his culinary degree at the Basque Culinary Center.
After completing his studies, Alex was offered a job at the renowned Noma in Copenhangen, the two-Michelin-star restaurant run by chef René Redzepi and arguably the most famous restaurant in the world.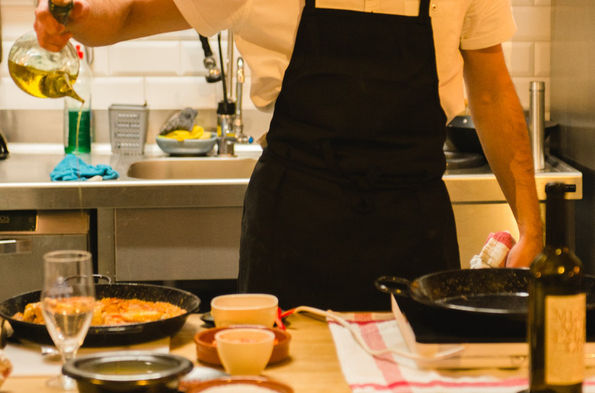 With a few seasons in Denmark under his belt, Alex moved back to sunny Spain to pursue his dream of opening The Paella Club. First opened in December 2017, The Paella Club was born from the desire to introduce an authentic culinary experience to visitors in Spain, as well as preserve local traditions from the community.
"I think of food as a bridge that makes people come together." — Alex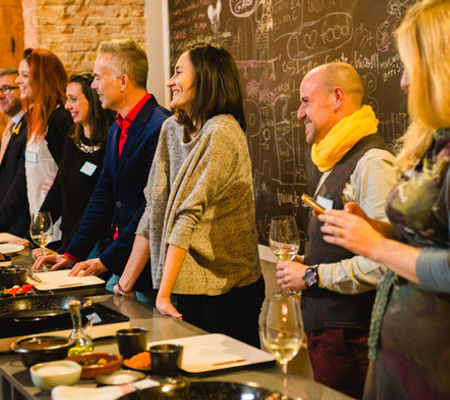 The Paella Club was developed to be an unforgettable culinary experience.
 "I wanted people to connect through their mutual interest while shining a light to my own culture in a relaxed and comfortable ambiance." — Alex
During each class, guests will cook their own paellas from scratch, while tasting local Spanish wines and other artisanal products from local producers. Guests will be guided on the '10 Secret Steps to the Perfect Paella', all the while learning about the history and culture behind this iconic dish. 
After the cooking workshop is over, all guests will sit together at communal dining table to share their paella creation (with additional entrées and desserts created by a Michelin-star experienced chef).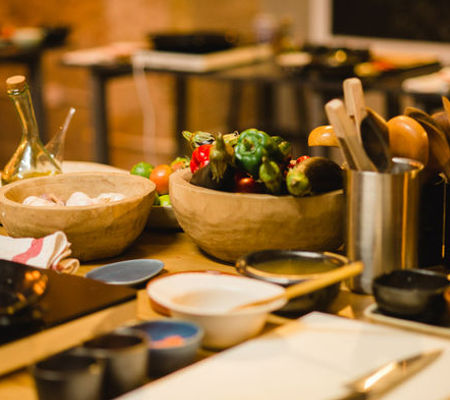 The Slow Food movement is at the forefront of The Paella Club's culinary philosophy. This movement is based around sourcing local ingredients to help preserve and share Spanish culture and tradition, all the while maintaining an environmentally-conscious approach.
This mindset of the Slow Food movement not only manifests itself in the kitchen, but has also extended into the company operations and facilities. The Paella Club was constructed using a variety of refurbished materials, and any food waste or leftover goods are donated to neighborhood food pantries and communities in need.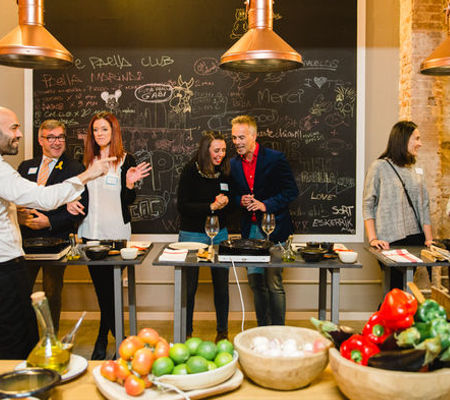 To give back even further to the local community, Alex founded the TPC Foundation to help those from disadvantaged or marginalized backgrounds. With every booking, one euro is donated into a fund, which sponsors a collaboration with a different NGO every trimester.
"If we love our community, we need to do our part to make it better and assure that those who need it the most also get an opportunity to upgrade their quality of life". — Alex
Taking an authentic paella cooking class at The Paella School is a must-do while in Barcelona. Alex's classes are fun and educational, and can be tailored for vegetarians, vegans and even wine lovers.